Tony nominee Billy Porter: 'Theater saved my life'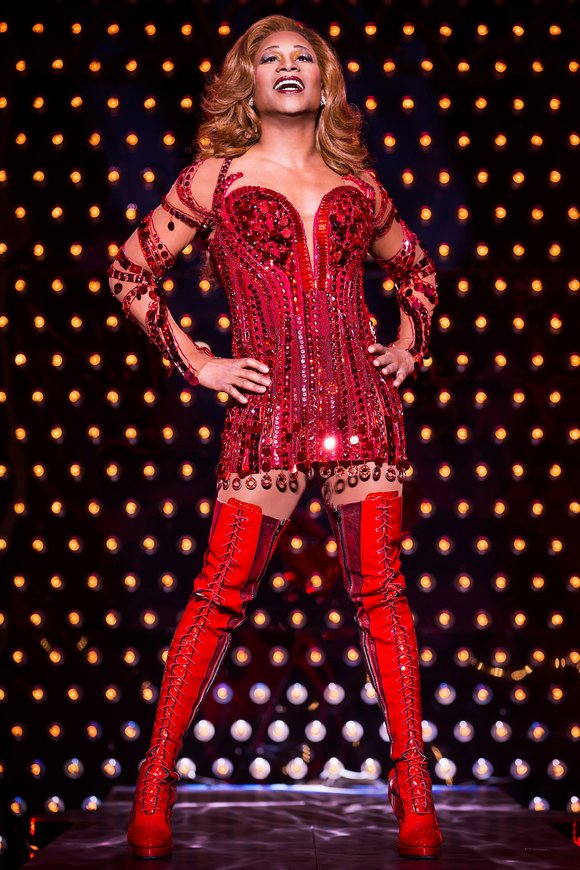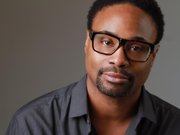 A vivid jolt of life force was unleashed on me, and like a cartoon character, I went soaring into the sky and was abruptly stopped by a honey-soaked voice; I hung suspended inside the Al Hirschfeld Theater.
That was my introduction to Lola, the drag queen with a devastating right hook and a need for a pair of exceptional heels that can support her statuesque figure and supersonic energy.
You can't knock the impact of a first impression, and I'm confident that's at the core of the 13 Tony Award nominations that "Kinky Boots" received this year. "Kinky Boots" musically follows the lives of two people, Lola and Charlie, who struggle to realize their dreams and fight to keep them alive despite circumstances that threaten to stop them.
Billy Porter (Lola) is nominated for a Tony and so is the terrific actor Stark Sands, who plays opposite Porter as Charlie, an affable dreamer who is stuck with a dying shoe factory and a laundry list of family issues, starting with the problem of how he can keep his father's dream afloat. However, his fathers' dream is not his--and therein lies the drama and connective thread that binds the two unlikeliest of allies.
Under the Best Performance by an Actor in a Leading Role in a Musical category are Bertie Carvel, "Matilda"; Santino Fontana, "Rodgers and Hammerstein's Cinderella"; Rob McClure, "Chaplin"; Porter, "Kinky Boots"; and Sands, "Kinky Boots."
With its book by Harvey Fierstein, music and lyrics by Cyndi Lauper and direction and choreography by Jerry Mitchell, "Kinky Books" is predicted to go home with a few awards. Who, if either Porter or Sands, will place the Tony on his mantel is the big, pink elephant in the room.
The most interesting dilemma is having two leads nominated under the same category. It's a solid and consistent win for the audience, but you have to ponder--which of these two thoroughbreds wants it more: Porter or Sands?
This is part one of my Q-and-A with Porter. Much like Lola, he has strong opinions, and I was all ears.
AmNews: Billy, where did you find such a glorious soul like Ms. Lola? How does a character like that come roaring to life?
Billy Porter: She is in me, so, I began with myself. Understand, I've lived a life as an African-American, gay, out, Christian man for my entire life. I know what it feels like to be on the outside, to be an outsider. This is authentic; I know what it feels like to be denigrated. I know what it feels like to have people and laws that say that my life and what I represent are invalid. So, you know, I started there and kept building out.
Gay and Christian? B, hold that thought. I will be looping back. So Lola is a positive role model, I think. A bit more about the showstopper--I mean, she did get you a Tony nomination.
Indeed. Over the years, I've spent a good chunk of time in gay bars and I've seen many drag queens. So I started keeping a mental "just-in-case" file because I wanted to create a fierce realness--real femininity--so that's where I started.