Weiner enters mayoral race, speaks to black community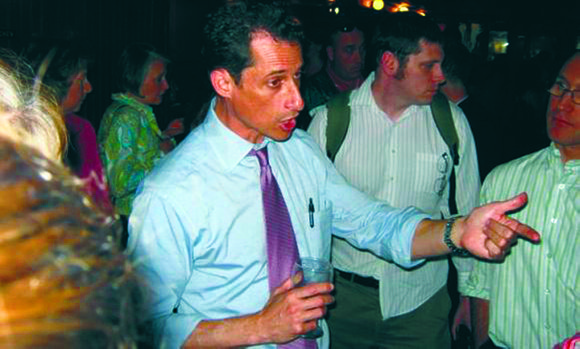 However, Weiner's presence in the race has all but killed Quinn's chances of avoiding a runoff.
Former New York City Comptroller Bill Thompson took a more diplomatic approach to the Weiner news. "I think that former Congressman Weiner can bring some ideas to this discussion, hopefully add to the dialogue that we're having about New York City and what the next mayor of the city of New York is gonna do," he said during the forum.
Sal Albanese and current City Comptroller John Liu were blunter in their response to the former congressman entering the race.
"He's a career politician," Albanese said.
"Honestly, I won't be voting for him," said Liu to a round of laughs.
Current Public Advocate and mayoral candidate Bill de Blasio took a swipe at Weiner in a newly published feature in the New York Times. De Blasio accused Weiner of abandoning his outer-borough, working-class roots when he moved from his home in Forest Hills, Queens, to an "elegant" apartment on Park Avenue.
But Weiner believes that the public is ready to forgive him for the humiliating sexting scandal that derailed his congressional career in 2011. On the YouTube video with his wife, Huma Abedin, sitting by his side, he asked the city for a second chance at leadership.
"Look, I made some big mistakes and I know I let a lot of people down," said Weiner. "But I also learned some tough lessons. And I hope to get a second chance from you."
"We love this city and no one will work harder to make it better than Anthony," said Abedin in the video.
When asked about the other candidates running for mayor, Weiner preferred to hold his tongue until he got his proper footing in the race.
"I grew up in a middle-class New York City environment that has formed who I am," Weiner told the AmNews. "I haven't shied away from the big fights even though they were tough ones. There were times during the health care debate in 2009 that other politicians said they had to clear out ... that this was a tough issue. And I had 29 town hall meetings.
"We'll have plenty of chances to compare records," he said.