A fine farewell to Helen Cash Jackson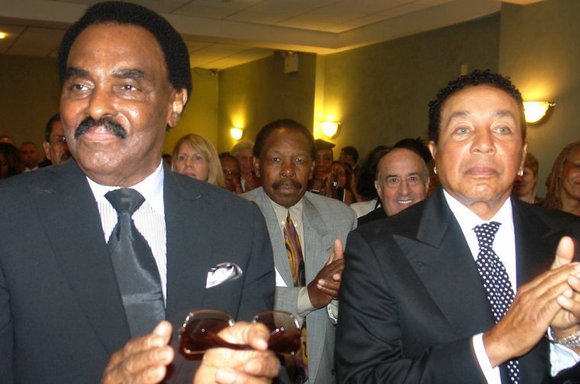 "Helen was always fashionably attired in a style all her own," Harlem leader Lloyd Williams said, reading the obituary. "The arts community across the state of New York honors her transition as she joins with her parents; brother, John Anthony; and sister, renowned actress Rosalind Cash, taking her place among the ancestors who have affirmed themselves and who created a vibrant and distinctive arts and culture community."
Gregory Mills, CEO and president of the Museum of African American Cinema, among a coterie of benefactors from Jackson's encouragement and counseling, offered his gratitude after he and his drummer led the audience in a ceremonial chant to her greatness.
"What Greg had to say about Helen's commitment and contribution to the community I echo," said Assemblyman Keith Wright. "She touched us all in a very special way."
Music director and bandleader Ray Chew anticipated the remarks that followed from members of the Cash-Jackson family, including her brother, Robert; her nephew, Robert John; and her niece, Leah Cash, who spoke at length about how much her aunt inspired her.
In his eulogy and then his benediction, Deacon Rodney Beckford of the St. Charles Borromeo Church in Harlem said, "Those who hold up our culture, hold up our race," and this was certainly something Jackson did with style and grace. "Be assured, she's in God's hands," he concluded.
Helen Jackson is survived by her husband, Chuck; brother, Robert; nephew, Robert John; nieces Leah Cash, Kenya Cash, Martha Cash, Melina Benihoff and Roberta Benihoff; and a host of friends, colleagues and clients whose lives she touched.