In memoriam: Dr. Annie B. Martin
Rwdsu | 6/14/2013, 2:46 p.m.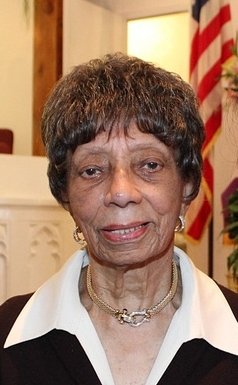 On June 12, New York City lost an incredible champion of labor and civil rights. Dr. Annie B. Martin spent a lifetime drawing strength and inspiration from both movements, but what made her special to us in labor was how she worked to bridge those two movements, bringing them together so each would gain strength from the other.
She was a great friend of the Retail, Wholesale and Department Store Union and was often an eager participant at our meetings and conferences. When we needed her guidance, she was always prepared to provide her insights and perspective as an active leader in both movements.
Martin's experiences at a young age spurred her to devote her life and career to social and economic justice. She was no stranger to injustice, having grown up in the Deep South during the dark days of segregation and Jim Crow. She knew what it was like to be marginalized and oppressed.
As a young girl, she got to know A. Philip Randolph, the legendary founder of the International Brotherhood of Sleeping Car Porters and an architect of the 1963 March on Washington. Randolph was an associate of Martin's father, and by growing up around the labor activist, she understood early on the ties between the fight for workers' rights and civil rights.
In a career that spanned decades, Martin broke countless barriers in her personal life. She served 15 terms as the president of the New York City Branch of the NAACP and sat on the NAACP National Board of Directors since 1993. She also sat on the executive board of the New York City Central Labor Council (NYC/CLC) and served as first vice president of the Black Trade Unionists Leadership Committee of the NYC/CLC.
Govs. Nelson Rockefeller, Malcolm Wilson and Hugh Carey recognized her leadership and abilities and called upon her to act as an assistant secretary of labor in their administrations. She was also secretary-treasurer for Local 8-138 of the Oil, Chemical & Atomic Workers Union--the first woman of color to ever hold a leadership position in the local.
For over 20 years she served as labor liaison to the American Red Cross of New York, helping aid victims of disasters who were homeless, helpless and hungry. She worked tirelessly to assist affected families in the wake of the 9/11 disaster.
It was a dedication to social justice that set Martin upon a career path in which she could help both the labor and civil rights movements grow stronger. Martin helped build the labor and civil rights movements concurrently because she knew that without economic empowerment and fairness at work, ending the Jim Crow era would be meaningless. True social and economic equality can't be achieved when working people have no voice.
Martin lived to see sweeping changes born out of the movements she helped build. If you had shown that little girl in South Carolina a picture of a grown Annie B. Martin being kissed on the cheek by President Barack Obama, a U.S. president of color, she might not have believed it. But Martin continued working at the NAACP until her final days, because she knew the work wasn't done. Her work will live on as civil rights and union activists continue to fight for the empowerment she believed in.