All about Kwanzaa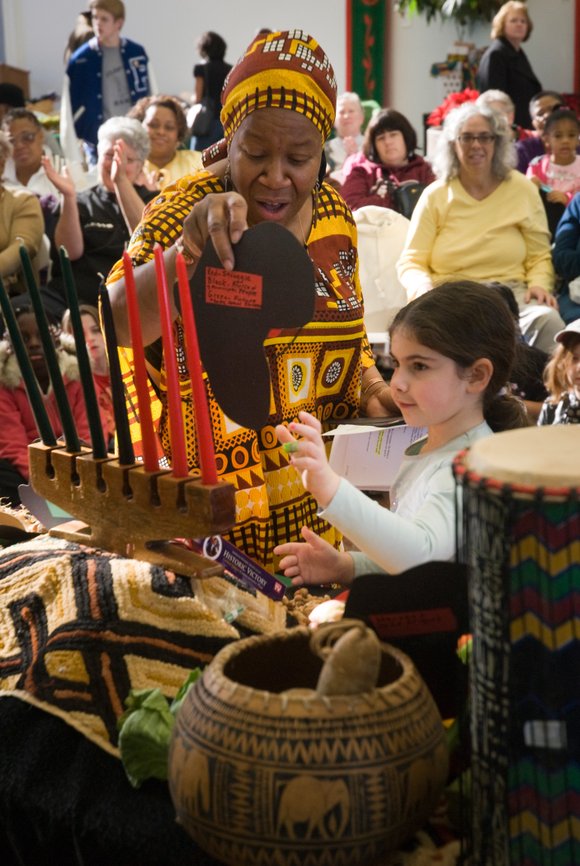 Kwanzaa celebrates our heritage and inspires us to face the challenges of the New Year.
About Dr. Maulana Karenga
Karenga is one of the world's most highly respected senior scholars in Black/Africana studies and a professor of Africana studies at California State University Long Beach. He is also chair of the President's Task Force on Multicultural Education and Campus Diversity there. He is best known as the creator of Kwanzaa and lectures frequently on its value and importance.
Activities
Look it up: Use the Internet or other reference source to learn more about Kwanzaa. Ask elders in your family or neighborhood about the celebration.
Talk about it: Plan a celebration in your classroom or home or make plans to attend celebrations in your community. Discuss the principals of Kwanzaa and how you can practice them in your daily life throughout the upcoming year. Why are they important?
Write it down: If you plan to celebrate, keep a journal of your activities. Share your journal with your classmates.
This Week in Black History
Dec. 19, 1891, Charles Randolph Uncles becomes the first Black priest ordained in the United States in Baltimore.
Dec. 20, 1956, the black community of Montgomery, Ala., ends the 385-day Montgomery Bus Boycott.
Historian and author Dr. Chancellor Williams is born Dec. 22, 1898. Dr. Williams wrote the classic book, "Destruction of Black Civilization."
Dec. 24, 1881, the state of Tennessee is the first to institute the infamous Jim Crow laws, legalized segregation, with the use of a Jim Crow railroad car.