Bill Thompson Endorsed by Bronx BP
6/20/2013, 12:04 p.m.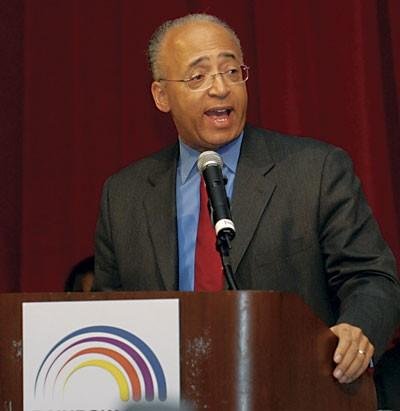 On Tuesday, May 7, Bronx Borough President Ruben Diaz Jr. endorsed Bill Thompson for mayor of New York City.
"In his time as both our comptroller and the leader of our city's school system, Bill developed the knowledge and experience to lead our city," said Diaz. "Bill has laid out a vision for New York City that includes economic development that benefits working-class people and small businesses of all types; an education system that focuses on quality and student improvement, not just test scores and school closures; and a commitment to look beyond downtown Manhattan and focus on all five boroughs."
Thompson ran against Mayor Michael Bloomberg in 2009 and is now running in the crowded 2013 mayoral race with Democratic challengers New York City Council Speaker Christian Quinn, Comptroller John Liu and Public Advocate Bill de Blasio.