Black Music, Jazz Covers Politics, 'Blue Monday'
Ron Scott | 6/20/2013, 2:38 p.m. | Updated on 6/25/2013, 2:38 p.m.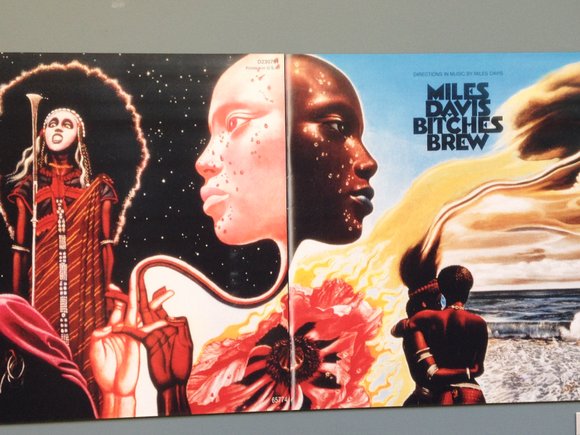 President Jimmy Carter delared June "Black Music Month" in 1979 as a way to pay homage to the many Black musicians who have significantly impacted America and the world with their creative contributions.
From the beginning, these musicians played a significant role in the political and social aspects of America. When Black music took hold in America, slavery was over but segregation (and its Ku Klux Klan protectors) was a violent reality. Despite lurking danger while traveling the Chittlin' Circuit, Black musicians still played their music.
Unlike Black Music Month, Black History Month, which was originally "Negro History Week" (the second week in February) was created in 1926 by the Black historian Carter G. Woodson. Negro History Week was officially expanded to Black History Month by President Gerard Ford in 1976 as part of the United States bicentennial.
Ford urged that Americans "seize the opportunity to honor the too-often neglected accomplishments of Black Americans in every area of endeavor throughout our history." That should have also been the moment for him to announce that the government would be doing everything in its power to knock down the walls of institutional racism and become a just democratic society. It seems the extension was the easier alternative.
The question is, why did it become Black History Month as opposed to African-American History Month? In 2009, President Barack Obama, after only one year in office, changed the name of Black Music Month to African-American Music Appreciation Month. Some were upset with the name change.
Actually, Black music has more of an edge, like "Black power" or "the Black Panthers." It is "America's original art form," a term that usually describes jazz, but jazz is Black music. Black music is a large family that includes Negro spirituals, gospel, R&B, rock and roll, blues, jazz, funk, bebop, do wop and hip–hop.
Black music came from Africa, the music of the ancestors. It was the drum played during wedding ceremonies and tribal ceremonial dances. It gave warnings of danger. It was the oral word, call and response. It was more than music; it was a way of life in African culture, in the way people moved, danced, communicated and dressed.
Black music traveled on slave ships. There was no dancing or improvisation; they were chained and introduced to the whip. Black music wanted to die, but its rhythms were much too strong; it hung on.
The Black music family arrived in America as slaves, as property, with no rights and no respect (there was no term "African-American"). They were sold. There were no flowing rhythms, no drum. Working in the cotton fields introduced call and response, and at night, their grieving hearts had to attempt to sing. Black music found a safe home in the church before it branched out to juke joints, houses of ill repute, clubs, concert halls and the like.
Black music is the struggle; it's nappy and funky, but it always swings. It will tell you a story that may make you laugh, cry and dance in a rhythmic flow. Long before Black Music Month, Black music was there as America's soundtrack.