Chinua Achebe: The father of African literature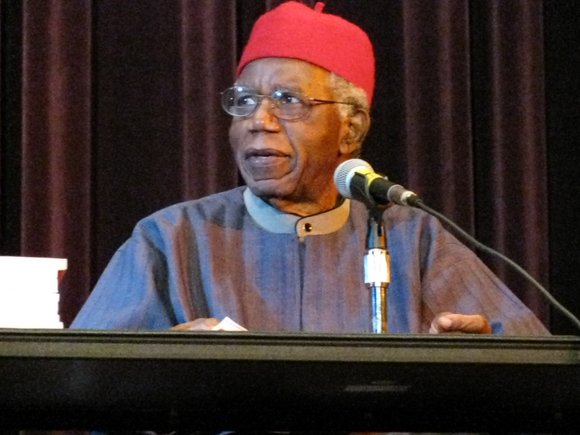 In 1990, while traveling to Lago, Achebe was paralyzed from the waist down when the car in which he was riding flipped over and damaged his spine. He used a wheelchair for the rest of his life but continued his academic work. Soon after he became a professor of languages and literature at Bard College in New York, a position he held for more than 15 years.
On Friday, March 22, Chinua Achebe passed in Boston at age 82 after a brief illness. Achebe rebuked the view of the African as told by Europeans, instead offering a real description, filled with a rich sense of pride and beauty through his literature. He opened the door for other African writers--and for that, we must all be grateful.
Activities:
Look it up: use the internet or other reference source to learn more about the life and work of Chinua Achebe and other events mentioned in today's lesson.
read it for yourself: Read on of Chinua Achebe's works mentioned in today's lesson. Talk about it. Why was Chinua Achebe so important? How are the images he described similar or different from ones presented in other books or in movies or television? How are they similar or different to images from your own life?