Free trade area may develop between South Africa and Nigeria
6/20/2013, 4:04 p.m. | Updated on 6/25/2013, 4:04 p.m.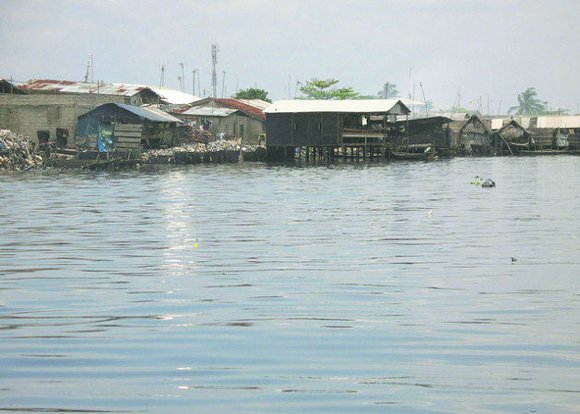 The South African Revenue Service reported that in the first three months of 2012, Nigerian exports to South Africa were worth $750 million, with $740 million made up of mineral products, mainly oil. In the same three months, South African exports to Nigeria were worth $150 million.
"The Nigerian market itself is huge and underserved, so what capacity exists is easily swallowed up by the local market itself, with some trade into the West African region. There is nothing to suggest that South Africa will be a market of choice for Nigerian goods and services for some time to come," she said.
This caution was echoed by Foluso Phillips, the chairman of Lagos, Nigeria,-based Phillips Consulting, a business consultancy of branding advisors.
"There is much that South Africa can offer Nigeria, but there has been a problem of attitude and lack of trust as well as divergent objectives by both parties," he said. "However, there must be a strong spirit of win-win, as the track record and perception makes it all look one-sided in South Africa's favor."
He said that any agreement between both countries had to be on real technology transfer and of value to Nigeria. He added that if an FTA were negotiated, "South Africans [could] not come to the table with a 'smarter by half' attitude."
He insisted that there would need to be a focus on bringing value to Nigeria and not on making his country a dumping ground for South African goods if his country's borders were to be thrown open to South African exports.
"Nigeria cannot continue to fund imports paid for by oil; so if the value proposition from South Africa is predicated on local input but joint ownership, then we are on to a winner."
Games said that while there was recognition of the importance of both countries to each other and the continent generally, Nigeria would need to be persuaded of the benefit to its market.
"Such a move has positive spinoffs in terms of South Africa assisting Nigerian companies to build industrial scale and capacity." she said. "The discussion about developing linkages between South Africa and Nigeria in the auto industry [which took place when Jonathan was in South Africa] is an example of something that could be replicated in other sectors."
Games also believes that it would be important symbolically to highlight a greater level of cooperation between the two countries, which she sees as the two pivotal states in Africa, both politically and economically.
"The economic success of each is important not just to their respective hinterlands, but also to the broader development of the continent, and if an FTA proved to be politically acceptable—not just to politicians, but also other stakeholders, such as business—it would help to cement ties between the countries," she concluded.
Meanwhile, Draper said that if Nigeria and South Africa were to bring their regional neighbors into the negotiation, "it could lead to a juggernaut effect of competitive liberalization incorporating Southern and Western Africa. Managing this would be, to say the least, challenging."