Full speed ahead for John Liu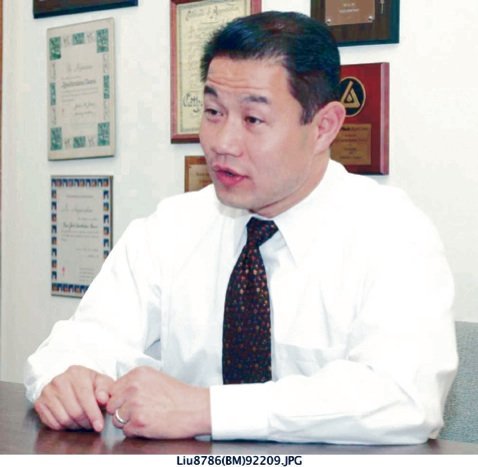 Charges were also flung at him for hiring Hou, whose age and experience were brought into question.
"Jenny, at 24, was as capable as someone twice her age," Liu said. "She is a very mature and capable person and someone I felt could do the job."
It was then time to discuss a few core concerns such as economic equity, education and housing, to say nothing of gun control, immigration and poverty.
"I am deeply concerned that the working poor are being left behind while the wealthier 1 percent get even richer," he said. "This kind of disparity must end, and that's something I'll concentrate on as mayor."
On getting contracts to minority- and women-owned businesses, he said there is not much he can do as comptroller other than expose the disparity. "But as mayor, I will definitely bring about change here," he promised.
Like his position on stop-and-frisk, Liu is adamant when it comes to tougher laws to eliminate the proliferation of guns in our society. "I would like to see a more aggressive and widespread gun buy-back campaign. I think that would be far more effective than stop-and-frisk, which doesn't really reduce crime," he explained.
As for education, Liu is certainly not a proponent of relying merely on standard tests to evaluate our students, and he stands in opposition to charter schools that share a location with public schools. "And there's the matter of the $8 billion the state owes our public schools, and we need to work on how to get this money," he said.
Housing in New York City is always a complex situation, he began, "and the Bloomberg administration has not kept pace with providing the availability of affordable housing," he lamented. "And when I say affordable, I realize it's a relative term."
The creeping element of corporatization is another thing bothering Liu, and he said as mayor he would do everything in his power to curb it and make sure corporations pay their fair share of taxes. At the same time, he would move to lower taxes for the working class. "This will allow them to spend more and, as consumers, bolster the economy," he said.
He told a couple who greeted him on the street before the interview, "Don't forget to vote for me." If he gets enough votes, he'll have ample opportunity to live up to all the promises he has made during the campaign.