Future of Interfaith in doubt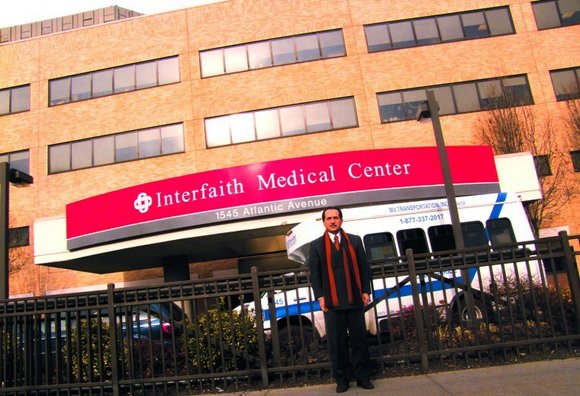 The move would force Interfaith to shape up the way Brooklyn Hospital did when it went into bankruptcy. Yet, while the short-term goal may save the state from giving the up to $30 million directly to Interfaith, Brooklyn Hospital is set to receive that exact amount--$30 million--from the state to merge with Interfaith.
With Interfaith--seemingly a begrudged stepchild in the New York City hospital universe--facing over 12 months of continuous delinquency on its interest payments on its debt, and the debtor prescribing the solution of merger, it seems Interfaith has little choice but to merge or face bankruptcy and potentially dissolve as a hospital.
Since Interfaith serves a largely Caribbean-American and poor population, one can easily take a panoramic view of the fallout. From the vantage of community-level developments, news of Interfaith's upheavals are the inevitable collateral damage that resulted from the recent efforts to dismantle and restructure Medicaid by upper-level legislatures in Albany and D.C.
Medicaid is the joint federal-state health insurance program for low-income men, women and children. Because of its purported propensity to bankrupt the nation, the future of this 45-year-old program remains uncertain, as debates over it roar in our nation's capital and echo throughout the union, state by state.
With a mandate to absolutely balance budgets regardless of consequence, the New York State Legislature in 2010 decided to deal with the threat of the state hemorrhaging cash by decidedly reducing state Medicaid spending for New Yorkers bleeding for real.
Put Interfaith's 65 percent dependence of Medicaid together with a promise to receive 40 percent less for most of its patients, and the picture becomes clear. Like pressing heavy elbows on a table with splintered legs, a crash is coming.
According to Melissa Krantz, spokeswoman for Interfaith, her boss Hernandez says it best.
"When someone asks you to give them a shoe that costs $25, then they give you only $12 for the shoe, what do you think is going to happen?"