Juneteenth: An African-American celebration of freedom and culture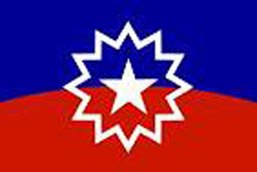 GETTING THE PARTY STARTED
The main focus of the Juneteenth celebration is on education and self-improvement, but what's a party without family, fun and food?
Everyone brought a dish to share, but you couldn't have a Juneteenth celebration without strawberry soda and a barbecue pit full of pork, lamb and beef. In Texas and some other Southern states, the traditional drink is Big Red soda. This variety of cream soda is a sweet soft drink flavored with orange and lemon oils and vanilla. It is available in different flavors and with or without caffeine and sugar.
Besides the chance to relax and catch up with friends and family, there were a host of activities to enjoy like horseback riding and fishing. Juneteenth was also an occasion to dress up. During the early celebrations, former slaves threw their ragged clothes into the creeks and rivers and put on new garments taken from their former plantations.
Juneteenth celebrations were usually held in rural areas or on church grounds. Eventually, as Blacks became land owners, special areas were dedicated for the celebrations. One of the first land purchases for Juneteenth was organized by the Rev. Jack Yates. This former slave and pastor organized a fundraiser to purchase Emancipation Park in Houston, Texas. In 1898, Booker T. Washington Park in Mexia, Texas, became an official Juneteenth site, with some 20,000 people visiting in one week, making it one of the state's largest celebrations.
Juneteenth remained popular and continued to grow, but by the early 1900s there was a decline, mostly due to economic and cultural changes. Hard times forced many Blacks to head North to find work. Urban life made it hard to celebrate unless the date fell on a weekend. The importance of Granger's announcement on June 19 became buried even deeper as July 4 was established as the national day of independence.
The Poor People's Campaign in Washington, D.C., led to a renewed interest in Juneteenth. Many of those who attended the historic march returned home eager to embrace Black culture. Juneteenth celebrations began happening in places where they never had before. Two of the largest such observances are now held in Milwaukee and Minneapolis. In 1980, Juneteenth became an official state holiday in Texas, thanks to the efforts of Democratic Sen. Al Edwards. Today, Juneteenth is celebrated throughout the country as a full or partial state holiday, with local and national organizers picking up the mantle of promoting African-American history and culture. There is a campaign to make Juneteenth a national holiday.
Sen. Malcolm Smith was joined by the New York Senate in passing a resolution calling on Gov. Andrew Cuomo to formally proclaim June 19 as Juneteenth Day in New York.
On Tuesday June 19, take a moment to remember our ancestors and the price they paid for the freedoms we enjoy today. Remember our great history of culture, courage and triumph. Juneteenth is a day to celebrate with family, friends, culture and community.
ACTIVITIES