Mary J. Blige and Deborah Cox Tribute Chaka Khan
Souleo - | 6/20/2013, 3:36 p.m. | Updated on 6/25/2013, 3:36 p.m.
To pay tribute to Chaka Khan you don't just call on any vocalist. You call on some of the best:Patti LaBelle, Jennifer Holliday, Mary J. Blige and Deborah Cox. These divas united on stage to honor Khan as part of the Apollo's 8thAnnual Spring Gala Concert. They were joined byAlexandra Burke who gave a lively set. Although she did not perform, Erykah Badudemonstrated her wit when struggling to read the teleprompter without her glasses during her award presentation to Khan.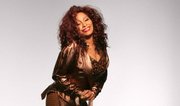 Host Wayne Brady comically fawned over Kahn and serenaded her in one of the event's highlight moments. Kahn, on vocal rest could not perform, but had she been able to take the stage then surely, "Sweet Thing" would have been a song many would have liked to hear. Instead, Blige delivered her rendition and revealed how frightened she was to record it for her debut album, What's the 411? "It's a classic and I felt like I was gonna mess it up," she shared with the audience. "In my own courage and in my own way I did a Mary version and it became a classic for me and my peers. So Chaka thanks for keeping us current even with the songs of the past."
At the reception, Cox shared that she will return to Broadway in 2014 despite the abrupt cancellation of her most recent critically-acclaimed Broadway stint in, Jekyll & Hyde. Plus she is working on new music. "There will be a new album and another Broadway show. I cannot divulge the details right now but I will be in a musical next year. My album will be more R&B/pop like my first album."
There were more honorees at The LeRoy Neiman Art Center's second annual fundraiser and art exhibitions. Those being acknowledged for their service included Councilmember InezDickens, Walter J. Edwards, CEO of Full Spectrum, Londel Davis of Londel's Restaurant andMuhammad Ali. Miya Ali appeared on behalf of her father and noted her personal connection to LeRoy Neiman. "He [Neiman] exposed me to art and it was about passion. That's where the value comes in, so that anything I do in my life it's always about passion," she says.
Miya, who keeps a decidedly low-profile in the media works in corporate sales for a hospitality group, runs soup kitchens and is engaged in several green business ventures. But staying out of the spotlight doesn't mean that she isn't very active in many social circles. "Being in the spotlight can be overwhelming and I found that I like my privacy. However even though I am low-profile I know more people than all of my siblings. I have a huge social life."
Social graces take center stage in Oscar Wilde's celebrated comedy, The Importance of Being Ernest. The play is being revived by Take Wing And Soar Productions, in partnership with Voza Rivers/New Heritage Theatre Group, for a limited run at the Poet's Den Theater until the end of June. This production is transported to 1920s Harlem with style, jazz and flash. It follows two men who put on false airs only to have things go awry when their deceptions are discovered.