Mothers on a Mission: Hip-hop get's on board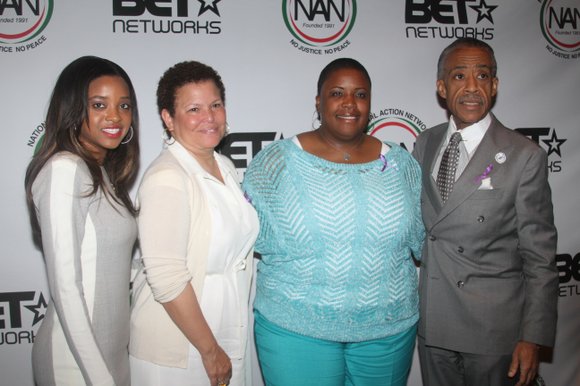 To mothers who read this, while Sunday is your day to receive gifts and be pampered, soon thereafter, the needs and wants of everyone around you takes precedence. Atop of the list right now is the need for Summer Jam tickets.
The biggest show of the year for the past two decades just announced the full lineup for the June 2 spectacle: Wu-Tang Clan, Miguel, Kendrick Lamar, Chris Brown, Wale, Fabolous, 2 Chainz, French Montana, A$AP Rocky, Joe Budden and what surely will be huge surprises.
So here's what we're going to do; to encourage creative expression in middle and high school students, get your kids to write an essay on this topic: While hip-hop has morphed into a multibillion-dollar industry, at its core, the genre is still grounded in its roots, and we all have a stake in the direction the culture and music heads. Write the best essay--minimum 750 words--on the topic "Hip-Hop, Responsibility and Me," and a pair of tickets to Summer Jam are yours. Essays can be emailed to nitelifecontest@gmail.com with "Hip-Hop, Responsibility and Me" in the subject line. The contest will run until Friday, May 24. Good luck.
Over and out. Holla next week. Till then, enjoy the nightlife.