NYC's Public Advocate candidate Reshma Saujani puts working class first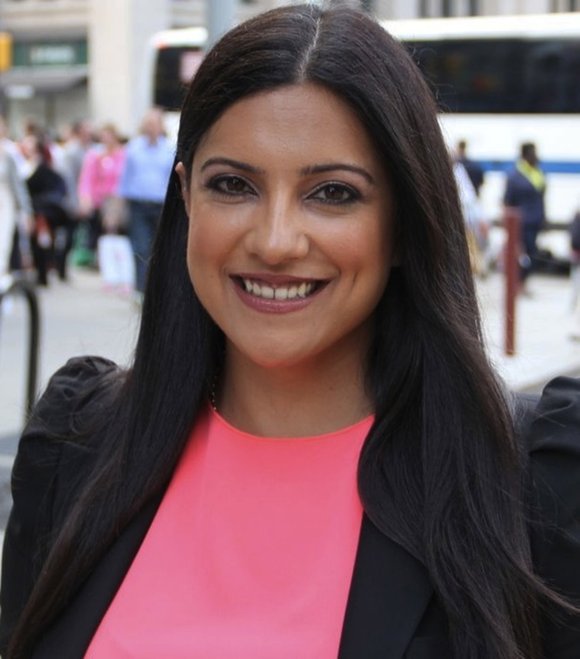 Reshma Saujani wants to be the next public advocate for the City of New York.
She's got the background, experience, agenda and passion for the job along with a clear vision in mind with a focus on immigrants, women and the working poor. Hers is a tale like that of so many New Yorkers, of pioneering firsts and success over outstanding odds. She's making it her mission to help the underserved, especially in communities of color, realize their full potential in a changing, technology-charged world. Her four-point plan includes fighting for women and families, education, safe affordable housing and job creation.
The plight of the city's immigrant population is a cause near to Saujani's heart. Her parents came to the United States in 1972 after being expelled from Uganda along, with others of Indian descent, during the rule of Ugandan dictator Idi Amin.
The family settled in Chicago. Though her parents were both trained engineers, they could not get jobs in their field. Her father worked as a day laborer while her mother worked in cosmetic sales. Saujani, who was born in Illinois, would go on to study at Harvard and Yale Law School, where she earned her law degree.
She arrived in New York in 2002 with more than $200,000 in student loan debt hanging over her head. She got a job at a law firm and worked in the financial services industry. That was her day job. By night she was representing people on asylum cases and community organizing. She became actively involved in the political campaign of John Kerry, founding the group "South Asians for Kerry."
She later served on the National Finance Board for Hillary Clinton during Clinton's presidential run in 2008.
Two years later, Saujani would throw her own hat into the political ring with a run for Congress, the first Indian-American woman to do so. She lost decidedly to incumbent Carolyn Maloney, but experience taught her some valuable lessons about failure and risk, and it was during that effort that she would really get to know the plight of underserved communities. Her mission was born.
Saujani became Bill de Blasio's deputy public advocate, and she started by developing a scholarship program for undocumented students.
"Without a Social Security number, these students don't have access to crucial financial aid. I could not have gone to college without a lot of financial aid," Saujani told the AmNews. "A lot of these kids are graduating at the top of their class [in high school] and are not able to go to college. They are working as waiters and waitresses when they should be our future engineers, doctors and lawyers."
After the City Council cut the program, Saujani created the Dream Fellowship in partnership with the New York Immigration Coalition and the public advocate's office, which sends kids to CUNY.
Next, she commissioned the first ever report of immigrant entrepreneurs, as there had never been a study that addressed their unique needs to help grow their business. The office surveyed more than 600 businesses throughout the boroughs and found that misinformation kept many of them from applying for services.