NYC's Public Advocate candidate Reshma Saujani puts working class first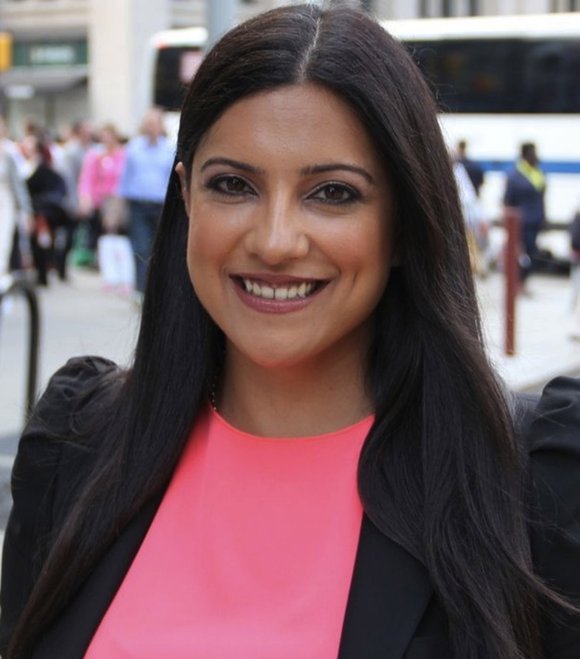 "One of my recommendations as the next public advocate is to have Single-Stop Centers for small businesses and community-based organizations. In this economy, we need to create an army of entrepreneurs in communities of color," she said
Saujani created a model called the Minority and Urban Entrepreneurship Program, which was featured at different colleges. The one-day workshops introduced students to successful community entrepreneurs who acted as mentors to help them grow their ideas. President Barack Obama personally thanked her for the initiative and said that her model would be used in a larger effort across the country.
"This is an example of what's possible in the public advocate's office when we have the right person there," she said.
After leaving her post as the deputy public advocate, she launched "Girls Who Code" to teach girls from underserved communities about computer programming. Not only are these girls learning and thriving, they are taking that knowledge back into their homes, churches and communities.
"We have an abysmal amount of Black, Latina and Asian engineers," Saujani said. "We have over 300,000 jobs that are open in New York state in computing. The program targets teenage girls 13 to 17, teaching them things like how to build a website, a mobile app or a business plan."
The project was supported by companies like Twitter, which, while having a large Black user base, has very few Black engineers. "Twitter wanted to change this and invest in building a pipeline so we get more people of color and women into the fold," she said.
"Last summer we had 20 girls. This summer we're teaching 160. We have all these amazing Black and Latina women who are really good at this. We just haven't invested in these young women."
One success story was that of a 16-year-old girl from Senegal who didn't even know how to use a computer mouse. Eight weeks later, she built a website on how to teach computer science in 32 different languages. Girls Who Code works.
Saujani also launched a partner program with the United Federation of Teachers called "Teachers Who Code."
"We have to train an army of teachers who can really teach this subject in the schools," she said. "We're doing a teacher training program this summer. This is where the jobs are. When our kids are graduating from public school in New York City, they have to be learning a skill set that they can use to actually go and get a job.
"The biggest income disparity in communities of color will be that we have a technology divide that we do not know how to tackle. We're teaching Microsoft Word in high school when we should be teaching them coding. The way that things are moving so quickly, if we do not tackle this now, we're going to have another generation of people of color who are left behind, and I'm not going to let that happen," she said.
Saujani wants to address the shortcoming of the public advocate's office by reinventing it. "I think that the office's sole purpose should be to speak for the most vulnerable in our community. That's the working poor, women, children and immigrants.