Officials, activists and politicos wrestle with idea of an NYPD inspector general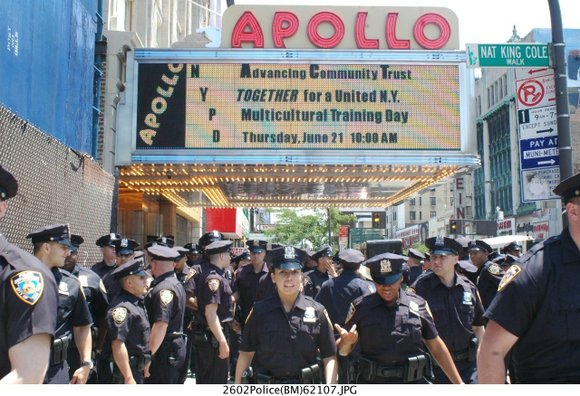 "This is easier said than done," O'Donnell admitted.
Over the past several months, Democratic mayoral hopefuls have publicly spoken out (some ambiguously) on NYPD conduct when it comes to surveillance of Muslims via counterterrorist operations. Quinn, City Comptroller John Liu, former City Comptroller Bill Thompson and Public Advocate Bill de Blasio have toed the line on Muslim surveillance, but they quickly jumped on stop-and-frisk, which affects a bigger chunk of the city's population.
Last year, Quinn said she'd continue the strategy of monitoring Muslim groups if she were elected mayor, but she did tell the Wall Street Journal, "It's crucial to make sure that their voices and concerns are heard, and that's why the NYPD must continue its efforts to reach out to all communities."
But Quinn's tightrope approach has drawn the ire of activists. During a late December protest in Queens' Jackson Heights neighborhood to protest stop-and-frisk and Muslim surveillance, among the many signs on display at the march, one read: "Christine Quinn can de-fund stop-and-frisk from the NYPD budget ... but when?"
Quinn has been criticized by community organizers for not using her power and authority to force the NYPD to re-examine or reform their more controversial policies. And yet, the council speaker surprised many political leaders by brokering a deal with the City Council that would introduce an NYPD inspector general. She predictably drew the ire of Bloomberg.
"Around the country, inspector generals--as they're called--inspector general offices exist within police departments to combat corruption and misconduct, and that's exactly what our Internal Affairs Bureau does," said Bloomberg. "The FBI's inspector general is charged with the same responsibility: combating waste and fraud and misconduct in the FBI. But our City Council's bill would create a new bureaucracy with the power to oversee the policies and strategies--that's what they say, policies and strategies--adopted by the police commissioner.
"That's not an inspector general; that's a policy supervisor, and I don't think any rational person would say we need two competing police commissioners," stated Bloomberg.
Republican mayoral candidate and former MTA Chairman Joe Lhota was more direct in his displeasure with Quinn's recent maneuvers. Lhota has called on her to drop support for an inspector general and declared the concept dangerous to the public safety of New Yorkers.
"We need to do everything we can to un-handcuff the police department to have a laser-like focus and continuation in the reduction in crime and reverse the direction that this is going," said Lhota.
As for the other candidates, Thompson issued a statement last year declaring that the city needs to be "vigilant" in protecting New Yorkers from terrorist attacks, but singling out a race or religion "raises eyebrows."
Liu has stated numerous times over the past 12 months that he would abolish stop-and-frisk altogether if he were elected mayor. During a forum hosted by the Citizens Crime Commission in early December, Liu said that stop-and-frisk stood against core American values.
"Stop-and-frisk is a practice that I do believe has no place in a democratic society," said Liu. "When you read about 700,000 people being stopped and frisked on the street, and almost all of whom have done absolutely nothing wrong, you don't expect to read about that in New York City. You expect to read about that in some, maybe, third-world country, or a country that's ruled by dictatorship."