On the Verge: A Q&A with Jamie Cepero of NBC's 'Smash'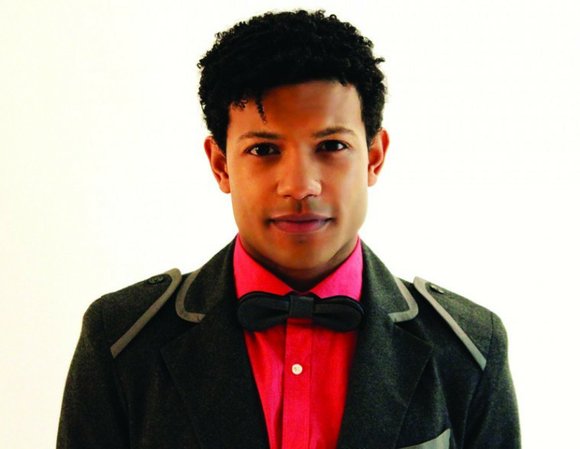 Jamie Cepero knows his way around New York City. He's paid his dues, a few times over, working as a waiter and performing in "out of town" shows for months on end.
When the opportunity to play Ellis on NBC's hit "Smash" turned into an actual gig, a new chapter in his creative life opened up. To say that Cepero was ready for fame would be an understatement. His juicy turn as the career-obsessed Ellis has created a strong base of fans who "love to hate him."
I caught up with him at Lyon Bouchon Moderne, a restaurant nestled on a Greenwich Village corner.
AmNews: The first season of "Smash" is over, and the new season is waiting in the wings. So, fans what to know: What is going to happen to your character, Ellis, who was fired for trying to poison the lead character? I hate Ellis. He's divine. So, what's going to happen next?
Jaime Cepero: Omigod, I hear that all the time. Everyone hates my character. I am going to take it as a compliment. It's pretty clear that he's an ambitious young dreamer. The executive producers suggested that I read Budd Schulberg's 1941 classic "What Makes Sammy Run?" I did my research over the hiatus. That's the only hint that I can share.
Let's just ask the second big question: What is the character's sexual preference?
It's all very undefined. He's ambitious. Let's see where the story takes him. The producers and writers have a firm hand on the character development. It's great to have such direction and freedom all in one. I received a call from one of the executive producers, Steven Spielberg, recently. It just floored me. He was complimenting me and I just thought, "Man, this is cool."
I agree, getting a call from Mr. Spielberg would be cool. What's it like working with Anjelica Huston and Debra Messing?
That's a great question. At the first read-through, with Anjelica Huston, I was like, "Oh my god," because "The Witches" was one of my favorite films as a small child. I did not share that, of course, but she scared the daylights out of me. That was really cool. Plus, the iconic television show "Will and Grace," with Debra Messing, was one of my favorite shows. Debra is funny. So working with her is a "pinch me twice" moment.
Tell us a little bit about yourself. Your family life--what helped shape you?
My childhood was nicely normal. My father is an undercover cop and my mother is an accountant and now a stay-at-home mom. I'm the first in my family to pursue the arts. I caught the acting bug, but it's yet to infect anyone else.
Gotcha! So, how did you become so well trained?
First things first: I've been singing since I came out of the womb. On stage by the fourth grade. I sang a solo, and all the moms cried. I thought, "I love this type of attention." During high school, I was a member of the drama club, choir and select chorus and stuff like that. It's just kind of where I fell.
Success seems certain. Are you ready for where the show can take you?
Yes and no. Well, I hope so. I think so. I'm just trying to stay grounded. Regardless of what happens, I'm excited to have this opportunity and to be working with these great people and to learn. Learning is always exciting. I'm just kind of trying to be a sponge right now and soak everything up.