Private school and an East Harlem apartment complex revitalize abandoned athletic facility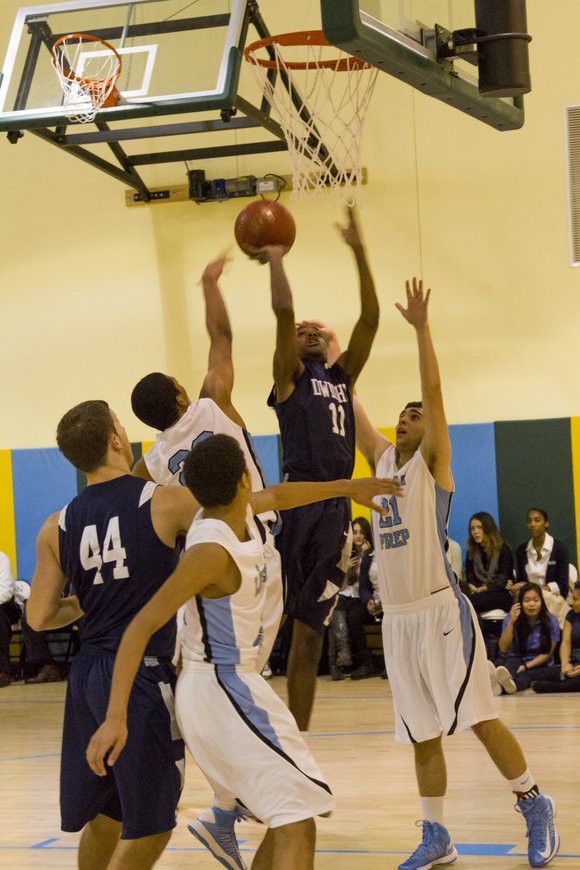 "We think it's a win-win for us, and we'll have use of it mostly during the summer at no cost to our shareholders," Dames continued. "No fees to use the space, so we consider that a benefit. They're leasing the place, so we get $300,000 a year and $25,000 a month from them for its use. It takes a load off of our shoulders."
But when the AmNews talked to a few residents and employees of the housing complex, they all said that they had never heard of the deal in the works with the Dwight School or anyone.
One building maintenance worker, Fernando (he wouldn't give his last name or age), said that the first time he heard of this partnership was when the AmNews told him. "But I think it could be a good thing," he said. "The place needs to be used."
Several other residents who wished to remain unidentified, including some who've lived there for decades, said that they also thought the deal would be a good thing for the community even though they hadn't heard of it either.
Back in January, the AmNews went on a tour of the facility. Accompanied by Dwight School Chancellor Stephen Spahn, Assistant Director of Global Marketing and Communications Laurie Silbersweig and newly named Director of the Athletic Center Mike Bailey, the AmNews saw firsthand the hidden treasure inside the First Avenue housing complex. School officials said the facility needed some repainting and insulation along with offices for building personnel. While transporting anything, let alone children, across Manhattan can be a pain, Bailey told the AmNews that he's driven to and from the school's Upper West Side location to the soon-to-be center and has figured out the best time for the lowest traffic (10 a.m.).
With 6,500 residents in the housing complex, a plethora of needs could be met by the Dwight Athletic Center: swimming classes for young and old, community gym, basketball tournaments and more. But Bailey knows that the people will tell them what they need. They can't just give them what they think they want. Bailey told the AmNews that monthly meetings between the school and residents will be used as litmus tests for the state of the relationship.
"During the signing, I was joking around with some ladies, and I said, 'What do you want from this place?' and they said, 'What are you gonna give us?'" explained Bailey, the former director of Asphalt Green, a sports and fitness facility on the Upper East Side. "That's going to be the give and take. What is this facility made for, and what do the people want? If they want to do something that just doesn't go with this facility, then that answer has to be no. But if it can be done within the range of the building, then the possibilities are endless.
"Why leave a building unused at any hour of the day--especially in New York?" Bailey asked.
While New York City is indeed a melting pot of cultures and nationalities, the communities haven't always gotten along. Spahn believes that those instances when the communities do work together are the model for this partnership. Spahn hopes to replicate that utopian view of New York with the athletic facility.
"I think New York always had communities working together, and I think that's what makes the city great," Spahn said. "And I think this is part of that tradition. I don't believe in barriers between groups is the way America's built. That's what education has to be about. It's really interesting.
"I consider it to be a privilege to be a part of this," Spahn continued. "To build a facility like it would take a lot of money." Fortunately for the Dwight School and the residents of East 108th Street and First Avenue, nothing needs to be built. It just needs to be fixed.