Ripping Rick Ross and Reebok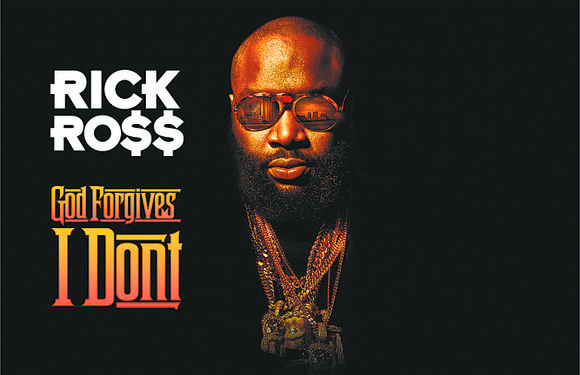 Miami ... no bueno. I borderline hate that place and it all stems from events having to do with courts. Back in 1995, a PR firm revealed via fax that my beloved New York Knickerbockers no longer had a head coach. He snuck out without holla'n at us, then he turns up as head coach of the Miami franchise, word?! Why?
Whatever, it's on from now until whenever! We won many battles against them, but as history shows, the Heat got the better of the situation with two world championships with Pat Riley at the helm. In 2013, the pages have turn, betcha that. Go Melo!
Before that, we looked at Miami for incidents that were taking place in courts of law regarding rap music. Back in 1990, when hip-hop was coming into its own creatively, along comes the album "As Nasty as They Wanna Be," from the Miami collective 2 Live Crew. A U.S. district judge deemed that album obscene and illegal to sell. Granted, the hip-hop community banned together for their right to get things off their chest, but to be honest, they were kinda wack ... well, "kinda" is being generous.
Almost a quarter century later, here we go again in the form of the "Bawse" (pronounced "boss"), Rick Ross. Presently, he sits near the very top of the commercial rap hierarchy, and since he landed there, he's had his share of challenges: shootings, health issuses, jail, rap feuds, court cases, et al.
Last week, a new twist was added to the sex, drugs and rock 'n roll lifestyle, as Ross was taken to task for a lyric of a song he guested on. Not lost behind the beat or flow were the words, "Put Molly all in her champagne, she ain't even know it. I took her home and I enjoyed that, she ain't even know it."
"Molly" is a purer form of the drug ecstasy. Some view it as the ultimate aphrodisiac, but aside from stimulating amorous feelings, hallucinogenic effects also occur, meaning you're horny and high. So in essence, he's saying slipping an additive to have his way sexually with someone rendered defenseless is how he gets down and it's cool to do. That has a dirty name.
Sadly, however, fans of rap music have grown numb to these lyrics, claiming to have heard worse. Meek Mills, an artist signed to Ross' label, Maybach Music Group, defended his mentor recently by offering to a publication called the Urban Informer, "I don't even care about nobody criticizing no lyrics. People rap about killing stuff all day. Biggie said, 'Rape your kid. Throw her over the bridge.' It was nothing, it was just hip-hop."
Mills added, "It's an imaginary visual. If a writer writes about somebody getting raped in a movie, that means he's a rapist or he want girls to get raped? No, he just wrote about that in a movie."
Ross compounded the situation by making a pair of two separate disingenuous, halfhearted apologies. He said to New Orleans radio station Q93, "I would never use the term 'rape' in my records, in my lyrics. And as far as my camp, hip-hop don't condone that, the streets don't condone that, nobody condones that."