Sekou Sundiata revisited
Ron Scott | 6/20/2013, 12:35 p.m.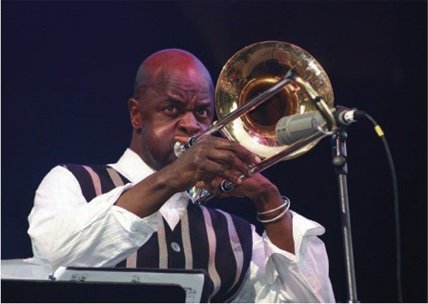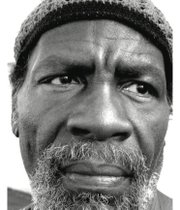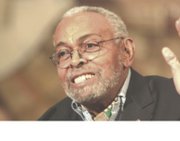 Words can impress you, spark your mind and bring you to higher ground. Words are spirited bullets that inspire your moves. In celebration of National Poetry Month, the world famous Apollo Theater will present "Tongues of Fire Choir," a music and poetry concert to celebrate the late poet, playwright, activist and songwriter Sekou Sundiata on Saturday, April 27 at 8 p.m. The evening features the opening performance of "Blink Your Eyes: Sekou Sundiata Revisited," a seven-month, citywide retrospective that honors and explores the legacy of the artist, poet and educator.
Traveling through the tradition of poetry performed with music, "Tongues of Fire Choir: The Don't Stoppers (The Continuum)" is an ongoing exploration of humanity and revolutionary thought that will be shared by four writers spanning over four generations: Amiri Baraka (born Oct. 7, 1934), Abiodun Oyewole (of the Last Poets, born February 1948), Rakim (born Jan. 28, 1968) and Black Thought, aka Tariq Trotter (of the Roots, born Oct. 3, 1971).
Special musical guests include Regina Carter, Bobbi Humphrey, Wunmi, Vernon Reid and Liza Jessie Peterson, and Craig Harris' ensemble, the Nation of Imagination. Similar to Gil Scott-Heron's Midnight Band, Sundiata was at home with many of the performing musicians.
He was a true jazz, blues and funk man. His words were hypnotizing, hip and straight like a John Coltrane tune--always provoking new wonderment. These famed poets will continue the wordsmith tradition in celebration of Sundiata. The show, which was conceived by musician and longtime Sundiata collaborator Craig Harris, is a restaging of the 1996 production originally created by Sundiata and Harris. Baraka, Abiodun and Rakim performed in the first "Tongues of Fire."
"One could say Sundiata and I shared similar rites of passage to manhood: our art, our books, our politics, our music, even our South Carolina roots," said Harris. "We shared a lot of common ground! This was the basis of our art--telling our stories from a duo setting to large stage productions."
Sundiata's works combined poetry, music and drama. He worked closely with Harris on works such as "Udu" about slavery in modern Mauritania and "The Circle Unbroken is a Hard Bop" about African-Americans reaching adulthood in the 1960s.
"'Tongues of Fire' keep the tradition ready for new challenges, otherwise [with the deaths of great poets like Jayne Cortez, Sekou Sundiata, Louis Reyes Rivera], the world is much less safe," noted Baraka.
The concert title "Blink Your Eyes" was used as a song on his debut album, "The Blue Oneness of Dreams" (Mouth Almighty/Mercury Records, 1997), with the lyrics, "It all depends on the skin/it all depends on the skin you're living in."
Forget it was nominated for a Grammy Award; his words penetrate the mind. Smooth, cool and agitated, "Sojourner said, Martha & the Vandellas were street warriors dancing in the streets/Nat Turner told me do the tightin' up."
"The music event will be one continuous piece, a fine balance between the lyrical and the text, everything interwoven as short sets, mixed with poets. A multilayered narrative will follow a lyrical journey of tension and release as each poet will explore his work inside of the framework, individually and through duets and trios," explained Harris. "Sundiata's presence will be represented through the thematic music used to build the composition, featuring important collaborative pieces developed over the years such as 'The Sea (Udu),' 'Unity,' '125th Street/Harlem (Lost in Translation),' and 'Sundiata 1-2-5' (created for his memorial)."