Senegal's president Macky Sall returns to Harlem
6/20/2013, 1:16 p.m.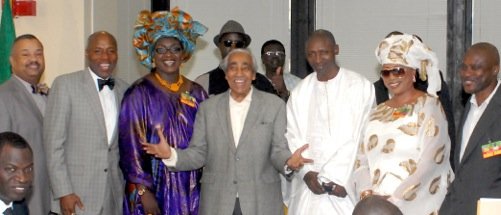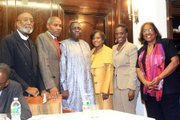 Macky Sall, newly elected president of Senegal, made Harlem a priority stop during his visit to New York for this year's General Assembly of the United Nations.
On Thursday, Sept. 27, at the historic Mother African Methodist Episcopal (AME) Zion Church, hundreds of Senegalese immigrants and Senegalese-Americans gathered to welcome him and listen to his message of a brighter future for Senegal. In his welcoming, New York state Sen. Bill Perkins made reference to the great pride that is shared by Senegalese and non-Senegalese alike on having another former Harlemite--Obama being the other--be elected as president of a country.
The Senegalese Association in America (ASA), based in Harlem, organized and hosted a fundraising luncheon on the following day in support of purchasing a permanent home for the ASA. This event, planned under the leadership of Daouda Sarr, Nogaye Mboup and Cordell Cleare from Perkins' office, was held at Melba's 125 in the Adam Clayton Powell Jr. State Office Building, yet another historic Harlem venue.
The afternoon boasted a star-studded cast of leaders from both Senegal and here. Our own Rep. Charles Rangel and New Jersey Council
Member Donald Payne Jr. made appearances and brought words of welcome and solidarity.
"President Sall's visit to Harlem to meet with the Senegalese community is a sign of his concern and deep commitment to his people. I am happy that his community, who are also my constituents, allowed us to be a part of these two very significant events. My office has enjoyed a wonderful relationship with the Senegalese people, and I look forward to continuing our work together as we move forward," Perkins concluded.