Cedar Walton and Barry Harris to play Jazz at Lincoln Center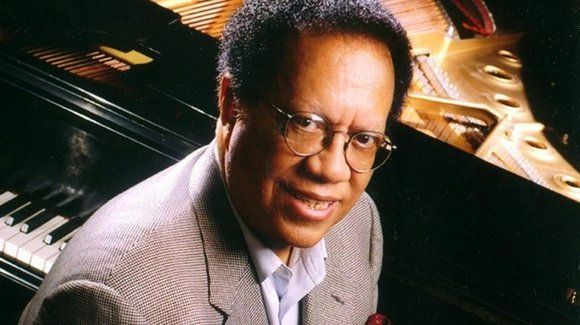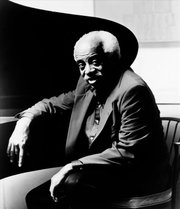 Jazz pianist Cedar Walton called into my show "Topically Yours" at www.BlakeRadio.com, Rainbow Soul, to talk about his upcoming concert in the Allen Room at Frederick P. Rose Hall (Jazz at Lincoln Center on 60th Street and Broadway), the Fifth JALC Jazz Piano Summit.
Walton will be playing a 9-foot Steinway concert piano along with fellow pianist Barry Harris, with whom he is sharing the bill, on Saturday, June 22. The two pianists will play two sets: one at 7:30 p.m. and a 9:30 p.m. set. Accompanying the two NEA jazz masters will be the much admired drummer Willie Jones III and famed bassist Buster Williams.
Pianist Mulgrew Miller, who was originally scheduled to perform on the program, suddenly died of a heart attack on May 29. Therefore, Mark Morganelli through his organization, Jazz Forum Arts, will pay tribute to Miller via this program. Miller, who began his career with Betty Carter and later moved on to work with Billy Shaw and Art Blakey, was known for playing in the tradition of Oscar Peterson, McCoy Tyner and Kenny Barron.
"I was surprised by Mulgrew's sudden death. He was only 57. I can remember when I first met him. He was traveling with the Duke Ellington Orchestra under the leadership of Mercer Ellington, Duke's son. Mulgrew came out of Mississippi and was always a very talented and capable musician. We struck up a friendship that lasted until his recent death. I am glad that the Jazz Forum decided to pay tribute to Mulgrew via the concert, especially since Mulgrew was taken from us so early," said Walton.
Born in Dallas, Texas, Walton began his sojourn into music very early. "My mother was a pianist who taught piano privately. She was also a public school teacher. Through her guidance, I began to learn piano and knew that was what I wanted to do in life. I don't get the opportunity too often to play with other pianists, so that will make the gig at the Allen Room more special. It will be a treat to play the 9-foot Steinway concert grand along with Barry Harris during our Jazz at Lincoln Center show," continued the pianist and composer, who went on to speak about the musicians who made an impact on his life.
"I am impressed by a number of artists--Nat King Cole, for instance. I did not know Nat personally, but of course was very familiar with his music. In the jazz world, everyone knew that Nat began his career as a pianist. I'm not sure who else knows that. The story goes that Nat was playing in some club one night, and it was suggested to him that he had a golden voice and should consider singing. So Nat King Cole launched his singing career.
"I also admire Thelonious Monk and Art Tatum. Thelonious Monk was a contemporary who I had a healthy association with it. I much admired his work," said Walton of Monk, whose compositions included "Ask Me Now," "Bluehawk," "Blue Monk," "Bright Mississippi," "Criss-Cross" and "Crepuscule with Nellie," to name a few.