Cedar Walton and Barry Harris to play Jazz at Lincoln Center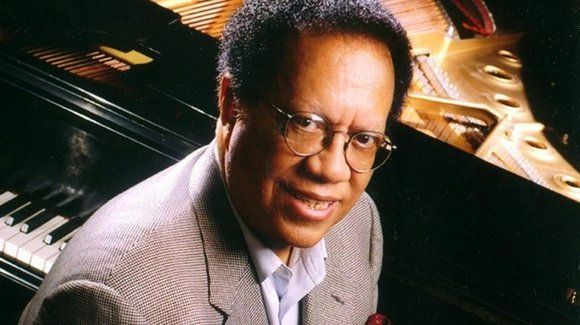 A composer himself, Walton penned songs like "Bolivia," "Clockwise" and "Firm Roots," which later became jazz standards.
"Everyone has their method of composing, but I just sit at the keyboards and begin developing my pieces that way. I haven't quite decided yet what numbers I will perform at the Allen Room with Barry Harris and the gifted drummer Willie Jones and, of course, the talented bassist Buster Williams, but I know whatever it will be, it will be designed to entertain. I hope the audience will enjoy it," stated the jazz great, who formerly worked with Blakey and the Jazz Messengers as well as with the late Abbey Lincoln.
Although it is often said that Walton is a hard bop artist, he doesn't want to take credit for the term, stating instead that that description was something the media bestowed upon him. "I suppose they use the term 'hard bop' because that came from a certain era of jazz playing. Personally, I play various forms of jazz, but primarily over the years, I have developed my own personal style. I have performed in many countries: Japan and Europe and most recently returned from Brazil, where the audiences' reception was overwhelming. We played a bossa nova piece in Brazil wherein the audience reacted with an extremely lengthy applause. It was nice to see their appreciation," claimed Walton, who was inducted into the National Endowment of the Arts Jazz Masters.
"I am looking forward to being a part of the Jazz Piano Summit presented by trumpeter Mark Morganelli, who I am proud to know. Mark started the Jazz Forum in a loft down on East Broadway years ago. That led to his current position in the jazz production world. He is a pleasure to work with as both a musician and producer. So come out and see Barry and me on June 22."
For tickets, call CenterCharge at 212-721-6500, go in person to the Jazz at Lincoln Center box office or go online to ticketing.jalc.org. This is a featured event of the future NPR broadcast "JazzSet," produced by WBGO-FM and supported by the National Endowment of the Arts.