Harlem Hospital hosts "A Night of Healing" event for violence against women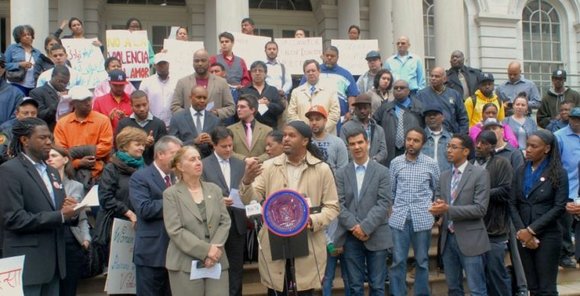 Grace agreed that the mind and heart suffer like the body suffers through domestic violence. "I learned very early that domestic violence takes many forms. There are many ways to die. You can die emotionally because of some experiences. Healing is ongoing. In order to heal, you gotta go through something. You can't go around it. It's really going through it that really makes a difference."
There were a number of vendors at the event, including Elita Spence, owner of Elite Conceptions Hair Lounge in Harlem, who gave five free makeovers to members of the audience. Spence spoke to AmNews about the importance of participating and giving to the event.
"[Helping] the community is number one," she said. She also shed light on how her business can help women through boosting self-esteem. "If you don't look right, you won't feel right."
McGraw also spoke to AmNews about her the event and her own struggle. She encouraged women to stick together, despite race or background. "There's strength in numbers and strength in diversity," she said.
The night closed with meditation led by Dr. Kala Iyengar, founding director of Point of Life Foundation and director of Brahma Kumaris' Peace Village Learning and Retreat Center.
From the event, McGraw wants everyone to take away that there is always a way to help, and she wants those who see something to say something. "We all are responsible," she said. "If you don't say something, then you are part of the abuse."
In honor of Father's Day, on Thursday, June 13, dozens of organizations and politicians gathered on the steps of City Hall to denounce domestic violence.