The Whispers to celebrate 50 years of music on Soul Train cruise
Souleo - | 6/27/2013, 12:25 p.m. | Updated on 6/27/2013, 12:25 p.m.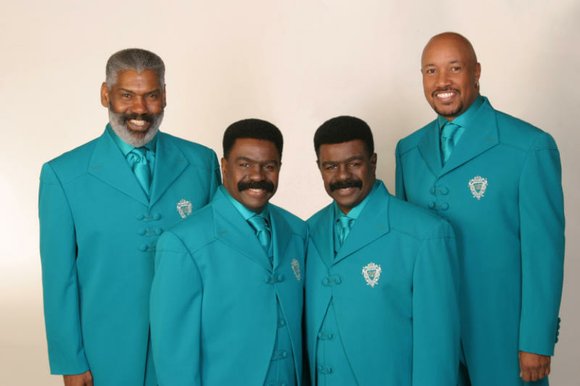 They may be called The Whispers, but quiet as it's kept for the past 50 years this soul vocal group's impact on the music industry has been more like a shout. For their 50th anniversary they are getting aboard this fall's Soul Train Cruise. It's a full circle event as The Whispers regularly appeared on the "Soul Train" television show. For group member, Walter Scott the cruise will also allow fans to get intimate access to the singers.
"You get to spend time with people on a personal level and talk about Soul Train. It is the foundation of how most black acts got their exposure. Don [Cornelius] basically gave black acts the exposure that showed the rest of the world how black entertainment was done," he says.
Although they've been performing since 1963, their first recoding was in 1964 which is why they hope to release a new album in 2014. Yet, Scott revealed that with today's music industry climate that may not happen since veteran acts have a tougher time securing airplay and promotional support. "Hopefully we can come out with some new product. The bigger problem is in today's market we are trying to get distribution and marketing, but I can't say we will at this point. We've also written a book about our career and are trying to get that distributed too."
If The Whispers need additional career support one person they can turn to is Double XXposure Media Relations founder, Angelo Ellerbee. As we reach the end of African-American Music Appreciation Month, Ellerbee shared with us some essential thoughts on the state of African-American music and the need for greater artist development. "People are around picking up checks not doing the job and not giving the kind of direction that an artist needs to have today," he asserts.
Ellerbee understands this firsthand having worked with some of music's biggest names ranging from Michael Jackson to DMX (whom he also managed). It was Ellerbee's experience with the latter that demonstrates the kind of support he believes today's rising talent desperately needs. "With DMX we are talking about him dealing with his own demons. When I managed him and did publicity subliminally I did artist development. He was very religious and when he would get upset I would say 'Earl did you pray today?' I would find myself praying with him and telling him how much he meant to me. He had family issues and that had to be resolved to get to a point of success." Ellerbee continues to give such care to his current clients as he simultaneously works on a book and TV show about the music business from his perspective.
Aspiring singers seeking their chance to perform before Hollywood's shot callers will want to be part of Showtime in Hollywood on June 27th featuring a special guest performance by Tank. The winner receives $500 and the chance to return and defend their title. The woman behind the event is power publicist, branding director and author, Elvira Guzman. For more information click here.