The Whispers to celebrate 50 years of music on Soul Train cruise
Souleo - | 6/27/2013, 12:25 p.m. | Updated on 6/27/2013, 12:25 p.m.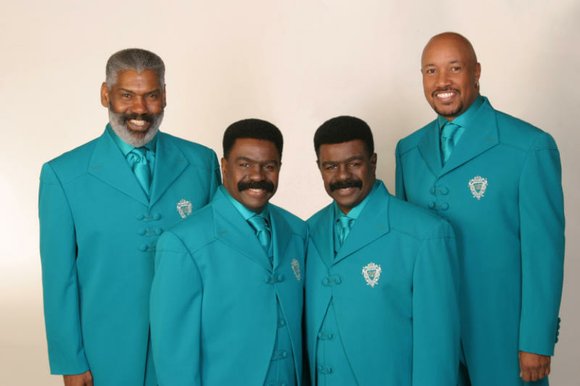 Giving further exposure to tomorrow's stars is actress/photographer Chenoa Maxwell. Recently she debuted her solo exhibition at Canoe Studios in New York, Leaders of the New Cool. The one-night pop-up photo exhibit highlighted those who are defining today's pop culture landscape including Chef Roble, supermodel Sessilee Lopez and singer/TV personality Po Johnson. The project was a passionate endeavor for Maxwell who shares a special connection to each subject, especially Johnson.
"Po specifically came into my life and taught me the power of grace," she says. "In every situation this woman emits a warm wonderful light that reminds me that even in the worst moments, if you choose to stay a class act and lead with love, positive things follow."
The event was taped for the OWN pilot of a reality show titled, "Girls Interrupted." The concept involves four close women supporting each other through real life crises including breast cancer, relationship issues, career challenges and in the case of Maxwell, infertility.
One of the major health issues affecting the African-American community in the United States is HIV, according to the Centers for Disease Control and Prevention. In light of this fact, international HIV/AIDS activist Hydeia Broadbent continues to bring awareness to National HIV Testing Day which is Thursday June 27. To learn more and for testing centers please click here.
Taking care of one's health comes first before you can even consider being around to celebrate 50 years of anything in life.
---
The Harlem Arts Alliance is a not for profit arts service organization celebrating 10 years of service to a prestigious list of members such as the Apollo Theater, the Greater Harlem Chamber of Commerce, Columbia University, Harlem Stage (Aaron Davis Hall) and over 850 more cultural/arts institutions and individuals. The weekly column, Harlem Arts Alliance Presents: On the "A" w/Souleo, covers the intersection of the arts, culture and entertainment scene in Harlem and beyond and is written by Souleo, founder and president of event/media content production company, Souleo Enterprises, LLC.