Cirque du Soleil star battles shoulder injuries, addiction
3/6/2013, 11:42 a.m.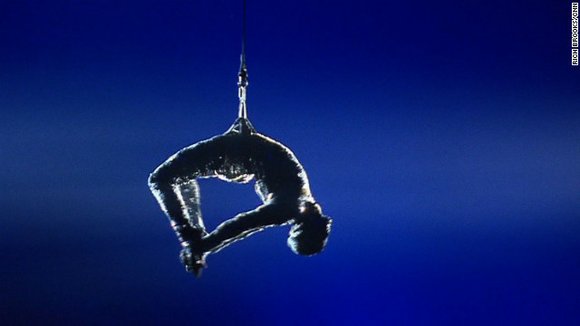 "I'm terrified that if I have an opiate, will it trigger this kind of sleeping demon inside of me?"
Joe's fears aren't unfounded.
"I recently met a woman who was 10 years sober, and she had breast cancer," he said. "She was given Percocet for the pain, and she ended up relapsing. Why does that have to be our reality?"
He's determined to not let it become his reality, both for his own benefit, and to show other addicts they don't have to fear a day where they need surgery.
In 2009, 605,000 Americans who were 13 and older reported abusing heroin in the preceding year, according to the National Institute on Drug Abuse.
That same year, 16 million Americans "misused prescription pain relievers, tranquilizers, stimulants or sedatives for nonmedical purposes," according to that same report.
Most of these nearly 17 million Americans will need surgery someday, and many of them will be prescribed opioid painkillers to combat post-operative pain.
"We don't have exact numbers of the percentage of former addicts that are going back for surgery, but this is definitely a growing problem in America," said Dr. Boris Spektor, assistant professor of anesthesiology and pain management at Emory University and the person who will be managing Joe's pain throughout the process.
"As more and more people are using opioid substances for nonmedical reasons, and using them for medical reasons out of proportion for the dosages that they should be prescribed, it's something we're going to see a lot more of."
Joe's specific plan for post-operative pain management has several facets, the first of which is a pre-operative nerve block.
"It's a way of giving some numbing medication directly to the nerves that are going down to the shoulder," said Spektor, "and we'll do that for as long as possible, because with each passing day, the pain is going to get better."
There is one problem -- Spektor says nerve blocks are usually inserted while the patient is awake to make sure they're placed properly.
Typically they would also give the patient a sedative to help with the pain and anxiety of the procedure, but Joe has abused all three of the medications they use for sedation.
So he'll be fully awake as Spektor pokes around in his shoulder to place the nerve block.
Step two of Joe's pain-management plan involves a cocktail of medications -- none of them drugs of abuse -- intended to reduce swelling, turn down the nerves' pain signals and reduce Joe's stress-response to pain.
Step three involves going to Narcotics Anonymous and Alcoholics Anonymous meetings regularly before and after surgery.
During step four, Joe will see a psychologist the day after surgery and regularly after that to ensure he stays on the right mental path.
And just to add insult to injury, Joe has to go through this intense process twice -- once for each shoulder.
"In my head, it's like -- OK, we're going to go and visit hell, not just once, but twice," he said. "I feel like it's somewhat of a cosmic joke on me."