Chicago girl killed hours after Obama speech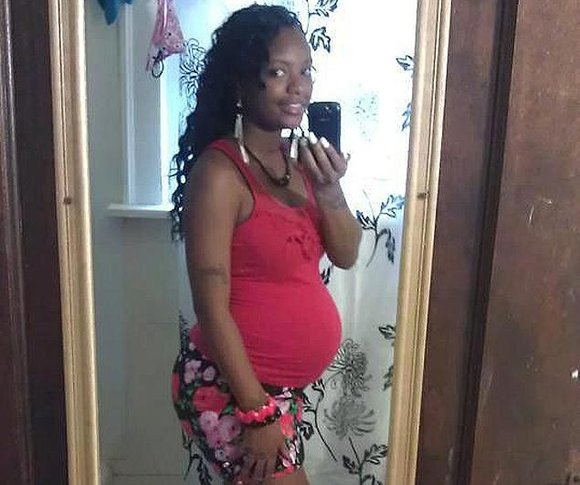 Just hours after Destini Warren, 14, stood in Chicago's Hyde Park Career Academy listening to President Barack Obama deliver his speech against gun violence, her sister Janay McFarlane, 18, was shot in the head and killed on the street of a North Chicago suburb. Two men, 18 and 20 years old, were arrested after the shooting.
"President Barack Obama needs to issue an executive order immediately to address the rampant gun violence in our streets," bellowed an angry Councilman Charles Barron.
"I guarantee if you reduce poverty, you reduce crime. President Obama should issue an executive order to invest in a national anti-poverty program by rebuilding the infrastructure of the inner cities."
"Five hundred Black and Brown people were killed in Chicago, but he has had no tears for our babies or federal funding or legislation. Now, when you have white boys killing white people, they start talking about it as a mental health issue. But what is killing us is poverty, unemployment and handguns. We are not dying for assault rifles and huge magazine clips."
At his State of the Union address, Obama said, "Senators of both parties are working together on tough new laws to prevent anyone from buying guns for resale to criminals. Police chiefs are asking our help to get weapons of war and massive ammunition magazines off our streets, because these police chiefs, they're tired of seeing their guys and gals being outgunned."
Barron said that Obama's government needs to be genuine in its assessment and intent to resolve the issue of gun violence nationwide.
"If you are going to talk about assault rifles and relate it to popular culture like video games, rap music and movies when you address white violence, then when dealing with the inner city, why can't you deal with the issue of poverty? Be like Dr. Martin Luther King; until we deal with poverty, racism and exploitative capitalism--we are going to be going round in circles."
A week after attending Obama's inauguration, majorette Hadiya Pendleton was shot dead about a mile away from Obama's Chicago home. Her parents sat with first lady Michelle Obama at the president's State of the Union speech last Tuesday. The president said that Congress should consider that Hadiya, like the children killed in Newtown and other victims of gun violence, "deserve a vote" on his gun control proposal.
Barron said the urgency of the crisis demands more drastic action. "Right now he can issue an executive order that he is going to take billions of dollars out of the Department of Labor--just as he did with the Department of Education, where he pulled billions for Race to the Top money, and charter schools, and teacher evaluations. He can take this money from the Department of Labor and invest in a massive program to rebuild the infrastructure of the inner city and rural areas, and hire our people to do it--that could happen overnight," he said.
Barron concluded, "If he's going to take care of the Jews and Israel, gays and gay marriage, and comprehensive immigration, then it is time to take care of Black people--95 percent of who voted for you--and enact a multimillion-dollar Martin Luther King anti-poverty program in the inner city and rural areas."