Sean Bell Community Center again in jeopardy of closing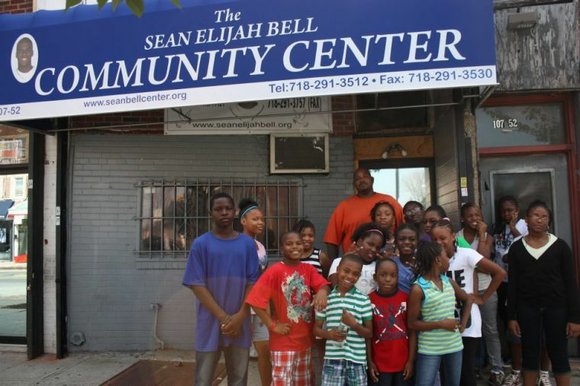 Since its establishment in May 20, 2011, the center has provided a free computer literacy program for all ages, a job readiness and referrals program, dance classes and an after-school and mentoring program. On the list a few months ago was a free GED program, but the administration stopped offering it due to limited funding. However, despite the obstacles the center now faces, it continues to serve as a safe haven for residents in the predominantly African-American community.
Alicia Lloyd is a resident of the community who also volunteers at the center. She says she is one of the hundreds of residents who have benefited from the center.
"When I came here, my husband and I told them our problems. They helped and encouraged us," said Lloyd. "Literally when you see Mr. Bell open the gates, people in this community feel safer. I've seen people across the street watch others walking inside for help. I've seen them looking with a smile on their face. But I'm not even thinking about the closing. I'm just holding onto my faith."
It was because of that help that Lloyd then decided to give back to the center as an act of appreciation.
Both Lloyd and Craig said that they see the center as an essential outlet that fosters self-empowerment and community development, and which also helps to keep individuals, especially young African-American males, off the street.
Craig said that he and his church will continue to support the center in any way possible. Carl Clay, executive producer of the Black Spectrum Theater Co., is planning a fundraiser in February at the theater located in Jamaica. Local officials, including City Councilman Leroy Comrie, have promised to help. Likewise, Andrews said that although the center applied and did not receive funding last year, he is planning on applying for discretionary funding from City Councilman Ruben Wills again.
If you would like to make a donation to the Sean Elijah Bell Community Center, you can contact administrators at 718-291-3512 for more details.