Dr. Susan Smith McKinney Steward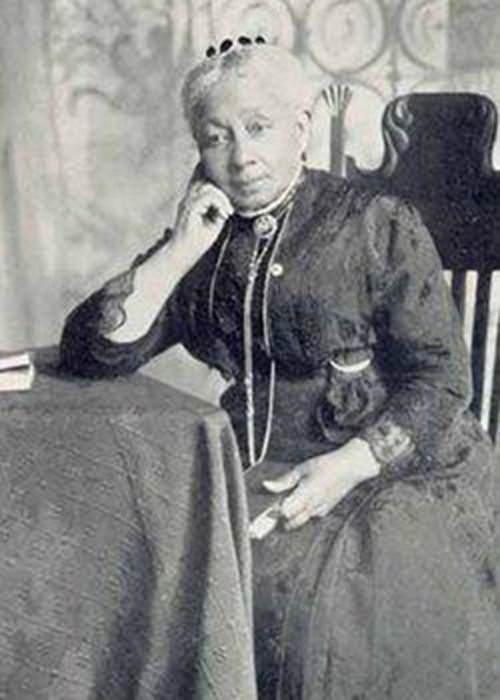 Today's page looks at the pioneering Brooklynite who became the first Black female doctor in New York and the third in the country.
Susan Maria Smith McKinney Steward was born in March of 1847 in Brooklyn. She was the seventh of 10 children born to Sylvanus and Anne Springsteel Smith. Her parents were successful businesspeople and fixtures among the elite of Brooklyn's Black community.
Though not much is known about Steward's early education, she did have a talent for music and studied the organ. She became the organist and chorister at Brooklyn's Siloam Presbyterian Church and the Bridge Street African Methodist Episcopal Church. She later taught in schools in New York and Washington, D.C.
Perhaps her choosing a career in medicine was because she lost two brothers and witnessed the Civil War and during New York's cholera epidemic of 1866. She nursed a sick niece back to health during the epidemic that killed 1,000 people. Steward would soon combine her compassion with a talent for healing. Medicine would be her calling. She had the desire to help people and the determination not to be held down by the prevailing racial and gender stereotypes of the day. Society came down hard on women, Black or white, who wanted a career in medicine.
Steward attended the New York Medical College for Women. Founded by Dr. Clemence Sophia Lozier and opened in 1863, the college itself was a groundbreaking coupe for women's suffrage, because prior to its opening, there was no place in New York, for a woman to study medicine. Being a doctor was not a popular or available career choice. Most women, Black and white, concentrated on taking care of their homes and raising children. Women who had the skills and bravery to study medicine were taunted by their male classmates. Medicine was a man's world. Lozier became a life-long mentor to young Steward.
Steward was determined not to let anything keep her from her career of choice. Not only did she graduate in 1870, but she did so with honors and was chosen by her class as its valedictorian. This historic event made her the first Black female doctor in the state of New York and the third in the country.
Steward opened her office out of her Brooklyn home. The word quickly spread about the kind and talented doctor. Soon she had plenty of patients, both Black and white, and from all walks of life. Her practice continued to grow and she opened an office in Manhattan.
In 1871, Steward married William G. McKinney. The couple had two children.
"Dr. Susan," as she was known by her patients, was committed to the study and practice of homeopathic medicine. She worked at Kings County Homeopathic Medical Society and the Homeopathic Medical Society of the State of New York. Childhood diseases were her specialty. She presented two important papers in 1883 and 1886, both of which were based on cases involving children.
Despite her busy hospital schedule, she attended to the senior residents at the Brooklyn Home for Aged Colored People. She founded the Women's Hospital and Dispensary, the Women's Local Union of New York and the Equal Suffrage League of Brooklyn.