Dr. Susan Smith McKinney Steward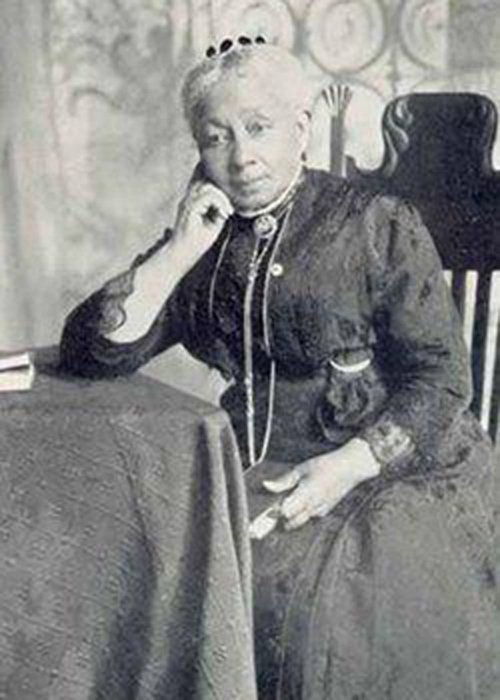 Steward's husband died in 1892. Four years later, she married Theophilus Gould Steward, who was chaplain of the 25th U.S. Colored Infantry known as the "Buffalo Soldiers." She traveled west with her husband treating sick and injured soldiers. Upon her husband's retirement, they both joined the faculty of Wilberforce University in Ohio.
In 1911, Steward presented an important paper titled "Colored American Women." In 1914, she presented "Women in Medicine" to the National Association of Colored Women's Clubs in Wilberforce.
She wrote: "Fortunate are the men who marry these [Black physician] women from an economic standpoint ... They are blessed in a three-fold measure ... [taking] unto themselves a wife, a trained nurse and a doctor. ... [I caution such women] to avoid becoming unevenly yoked ... such a companion will prove to be a millstone hanged around her neck."
Most Black women doctors at that time married educators, ministers or doctors, but the number of Black women training to be doctors would dwindle as the field became more and more dominated by white men. By the 1920s, women turned more to nursing.
Steward set a standard of service and had a love for community that other women like Harlem's beloved Dr. Muriel Petioni would follow some 70 years later. Steward passed away on March 7, 1918, at age 71. W.E.B. DuBois delivered the eulogy.
Afterwards, Brooklyn honored its famous daughter with the Dr. Susan Smith McKinney Junior High School, and African-American female doctors continue to honor her legacy with the Susan Smith McKinney Steward Medical Society, which has locations in New York, New Jersey and Connecticut.
Activities
Look it up: Use the Internet or other reference source to learn more about the life and career of Dr. Susan Smith McKinney Steward.
Talk About It: Besides medicine, discuss other areas where women have had to fight for equality.
Write it Down: Make a list of the important women in your life. Discuss your choices with your classmates.
This Week in Black History
March 12, 1912: Civil rights and women's rights leader and activist Dorothy Height was born on this date in 1912.
March 13, 1932: The nation's first Black daily newspaper, the Atlanta Daily World, begins publication.
March 16, 1827: Freedom's Journal, New York's first Black newspaper, begins publication.
March 18, 1895: Two hundred Black Americans leave Savannah, Ga., for Liberia as part of an effort to colonize the country as a refuge for Blacks seeking freedom from racial injustice.