Gil Noble Foundation is announced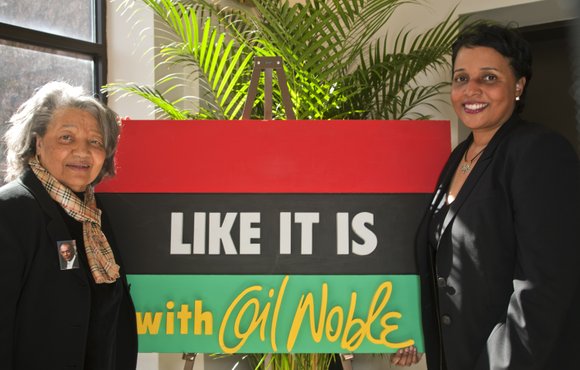 "It took me years and years to realize that he didn't just want it out there. As much as we can protect it and keep it in that vein, it would be nice to honor his wishes that way," she said. "Once someone buys a tape, there's nothing we can do about it, but if it's going to be put into a library or taught in a class, it has to be with the right people who know about it.
"He was 80 years old and he was a great father. His whole life was a series of being at the right place at the right time until his body gave out.
"Gil loved Harlem. We lived in Montclair. He would drive us out of the way to Harlem even when there were drug dealers all over the street. He always made us connect to the community that he loved. They were the happiest times of his life. As much as the people loved him, he loved them right back, with all of the warts and boils.
"He felt comfortable being Black. He felt comfortable being himself in Harlem. He grew up in the heyday [when] there was Langston Hughes. Everyone who was affluent lived there. When the suburbs opened up, he jetted out there, but he always came back to Harlem."