Hot travel destinations for 2013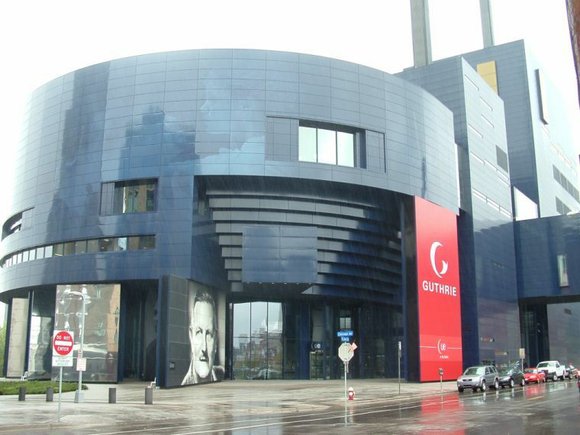 Believe it or not, it is March already, but our wanderlust for exciting destinations and experiences for this year has just begun! I thought now would be a good time to take a close look at the "wheres," "whats," and "whys" many travel and tourism industry experts are touting as top travel picks for this year.
The 46 Places to go in 2013
"The 46 Places to Go in 2013" is the title of an article that appeared in The New York Times in January. I was intrigued not so much because it came out in the Times, but because a top-something list is usually 10, 15, 20 or 100-ish. But 46? I'm not sure how they came to that number, but I was curious who made the cut nonetheless.
In the good 'ole U-S-of-A, their picks included the Adirondacks in New York (www.visitadirondacks.com), Jackson Hole, Wyo., (www.jacksonholewy.com) and Houston, Texas (www.visithoustontexas.com).
Rossland (www.rossland.com) and Charlevoix (www.tourisme-charlevoix.com/en) in Canada were among the international North American destinations chosen. In the Motherland, Casablanca (http://maroc.costasur.com/en/casablanca.html), Accra (www.touringghana.com/regions/greateraccra_region.asp), the Republic of Congo (www.democratic-republic-of-the-congo.world-guides.com) and Constantia (www.capetown.travel/attractions/entry/Constantia_Vineyards) made the list.
The city of lakes: Minneapolis, Minn.
I have to agree with CNN Travel, Travel + Leisure, Lonely Planet and several others that say we need to show some love to Minneapolis. As one-half of the Twin Cities--its across-the-Mississippi-River neighbor being Saint Paul--Minneapolis is a cultural melting pot whose diversity is aptly represented by its extraordinary cuisine, entertainment, shopping and other options that dot its many distinctive neighborhoods.
Among its accolades are for having the best public parks and outdoor access, some of the world's top theaters, being a great family destination and getting high marks for its restaurant scene, just to name a few. When I visited several years ago, I was totally impressed by all that the city has to offer, including the Minneapolis Institute of Arts, Guthrie Theater and Orchestra Hall.
But if you go, please, please, please don't forget about twin sister Saint Paul (800-627-610, 651-265-4900, www.visitsaintpaul.com), a stunning city in its own right that's chock full of diverse and fascinating general sites and attractions, performing art venues, museums, family adventures, culinary options, outdoor recreational opportunities and a great deal more. Some of my favs there include the State Capitol, Cathedral of Saint Paul, Science Museum of Minnesota and the Minnesota History Center.
For more information call the Meet Minneapolis Convention & Visitors Association at
888-676-MPLS, or visit www.minneapolis.org.
The key to the south: Vicksburg Miss.
Bigger--or in this case, smaller--does not necessarily mean better. I mean, yes, traveling to a faraway exotic destination is always a memorable experience, but let's not forget about all of the little gems right here in our own backyard.
Enter Vicksburg, Miss., named a top 2103 travel destination by AAA Southern Traveler and AAA Midwest Traveler magazines. This year may be an especially interesting year to visit, as the city is celebrating its Civil War sesquicentennial with a series of commemorative events. Additionally, visitors can learn a great deal about Civil War history here at the Vicksburg National Military Park, Old Depot Museum, Old Court House Museum and Lower Mississippi River Museum.