Hot travel destinations for 2013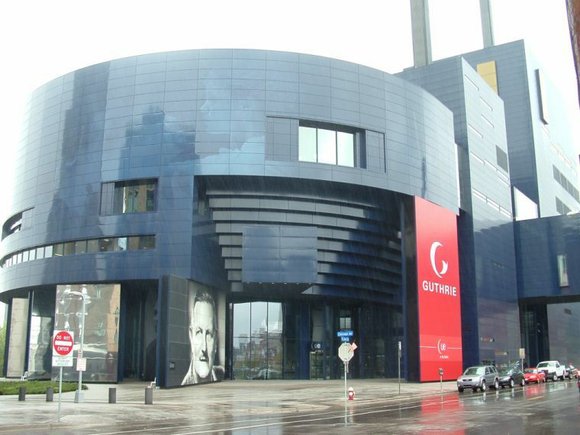 Other exciting things to do and see in town include Bethel AME Church, the first African Methodist Episcopal Church in the state; Beulah Cemetery, Vicksburg's largest African-American cemetery; and the Biedenharn Coca-Cola Museum, where Coke was reportedly first bottled in the late 1800s.
For more info, call the Vicksburg Convention and Visitors Bureau at 800-221-3536, or visit www.visitvicksburg.com
A toast to great travel adventures
Now you're speaking my language,--the Best 10 Wine Destinations of 2013, released by Wine Enthusiast magazine as part of their second annual travel issue. The magazine says it best: "A sense of place--the sights, sounds, smells and spirit of a travel destination--can endear that area to a person forever. For wine lovers, there is no better way to cement that connection than to explore the world around those vines. ... Whether your tastes lean toward the rustic climbing trails of South Africa's Stellenbosch or a tour of a Puglian castle, this list promises outstanding travel experiences and unforgettable wines."
Please tip your glass to the Empire State, as one of their top 10 picks was --drum roll please--the east end of Long Island at the North and South Forks. Accolades were bestowed upon the small-production winemakers who, coupled with culinary artisans and family-owned farms, are among the reasons to trek here for a leisurely afternoon or weekend of wine sipping, located just two hours from the bustling Big Apple.
The American Viticultural Areas of Dundee Hills and Ribbon Ridge in the Willamette Valley in Oregon were named among the many appealing attributes of wine country here. Reminiscent of many wine-growing areas in the states and abroad, both the main towns and countryside villages are part of the sipping experience the Valley has to offer.
On the international front, they chose Africa, which reportedly possesses the largest number of wineries in the region. Just the description alone of this historic town founded in 1679 and highlighted by a meandering valley and astonishing mountainsides makes one want to sip at the many stellar wineries situated within a day's drive.
For more info, call theWine Enthusiast Magazine at 914-593-4406, or visit www.winemag.com.
I could go on and on about the hottest, most unusual, coolest (temperature and vibe), most artistic places to visit this year, but to tell you the truth, I just want to get out there and go!
Lysa Allman-Baldwin writes for numerous online and print publications, including as the cultural travel writer for www.Examiner.com and as a senior travel writer for SoulOfAmerica.com, an Afrocentric travel website. Lysa can be reached at lallmanbaldwin@kc.rr.com.