imhotep's guide to black events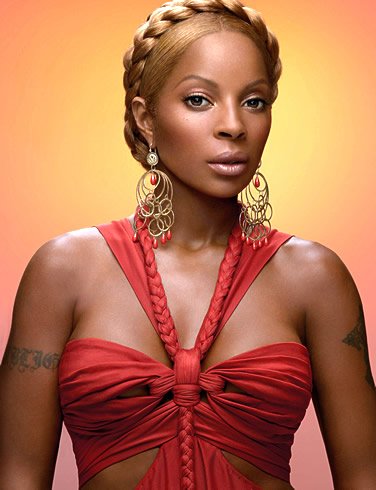 Greetings! We are entering "The Motown Zone." After much anticipation, previews are beginning for "Motown: The Musical." "My Brother Marvin" is coming right behind and "Standing in the Shadows of Motown: Live" is on tour. Also, our condolences to family, friends and fans of the Temptations and the Miracles on the loss of members Damon Harris, Richard Street and Bobby Rogers. Sadly, Detroit faces a seemingly imminent management "takeover" of "The Motor City."
Theater
"Motown: The Musical," based on the book by Berry Gordy Jr. and directed by Charles Randolph Wright, is the real story of "Hitsville USA," which developed the soulful sound that hit the airwaves in 1959 and changed national and international pop culture forever. The show features legendary Motown founder Berry Gordy's incredible journey from featherweight boxer to heavyweight music mogul. Gordy launched the careers of Diana Ross, Michael Jackson, Stevie Wonder, Smokey Robinson, Marvin Gaye and so many more. Broadway previews began March 11 at the Lunt-Fontanne Theatre, 205 W. 46th St. (between Eighth Avenue and Broadway); the official opening is April 14. For group sales, call 212-339-6262 or 800-432-7780; regular tickets are available at www.Ticketmaster.com and at www.MotownTheMusical.com.
"My Brother Marvin" stars Emmy Award-winning actress Lynn Whitfield, Image Award-winning actor Clinton Powell, R&B sensation Keith Washington, vocal powerhouse Tony Grant and platinum-selling R&B group Az Yet. "My Brother Marvin" tells the story of musical genius Marvin Gaye, exposing "the man behind the music." Told by his sister Zeola through the eyes of his mother's "hidden" journals. It's a riveting ride through the life and times of one of the most intriguing and mysterious musical legends the world has ever known. The official opening is April 11 at the Beacon Theater. Go to www.beacontheatre.com/events or www.ticketmaster.com.
"Mama, I Want to Sing: The Next Generation" celebrates its 30th anniversary season on Saturdays (March 16-May 11) at the Dempsey Theatre, 127 W. 127th St., between Lenox and Seventh avenues in Harlem. Call 212-868-4444 or visit smartix.com.
Music
"Motown Comes to Westbury" with the Temptations and the 4 Tops on Friday, March 15 at the NYCB Theatre at Westbury, 960 Brush Hollow Road, Westbury, N.Y. Tickets are available now at Live Nation and Ticketmaster. Visit www.theatreatwestbury.com/event-calendar.
The Apollo Theater's March 2013 programming highlights include a celebration of Women's History Month featuring Apollo legend Leslie Uggams' one-woman show, which chronicles her historic career from Harlem to Broadway in "Uptown/Downtown" on March 18; the Apollo's signature show "Amateur Night" on Wednesday, March 20, which will be a special tribute to Broadway; and soprano Jessye Norman and Nnenna Freelon join the Manhattan School of Music Chamber Sinfonia and conductor George Manahan for "Ask Your Mama" on Saturday, March 23. Visit www.apollotheater.org.
Celebrate Women's History Month at the Schomburg Center for Research in Black Culture, located at 515 Malcolm X Blvd. in Harlem. The talented, nationally renowned, all-female Spelman College Jazz Ensemble will perform live on Monday, March 18, 7 to 9 p.m. There is an admission charge for this event. To purchase tickets, call 888-718-4253 or visit www.showclix.com.