imhotep's guide to black events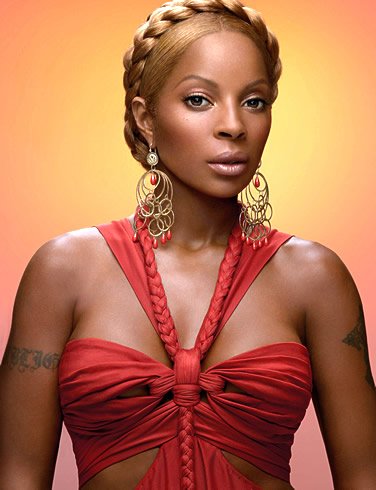 Take 6 and Hezekiah Walker are coming to the NJPAC on Friday, March 29. One Center St., Newark, N.J. For more info, call 1-888 GO-NJPAC or 888-466-5722 or visit njpac.org.
Coming: Alicia Keyes' "Set the World on Fire Tour," with Grammy Award winner Miguel at the Prudential Center in Newark, N.J. on April 8 at 7:30 p.m., and Madison Square Garden on April 11 at 7:30 p.m. Visit www.ticketmaster.com or www.wbls.com.
Community
The International Working Women's Day Coalition, a coalition of community-based women's organizations, celebrates Women's History Month with a major focus on Harriet Tubman and the 100th anniversary of her death. This weekend's events include videos and readings on Harriet Tubman, along with artwork and poetry, followed by a communal meal. The program is co-sponsored by the CARE Center, a youth program at Boys and Girls High School at 1700 Fulton St. in Brooklyn. The event will happen on Saturday, March 16. Also, you can hear vignettes focusing on Tubman in Spanish and English, along with artwork and more on Sunday, March 24 in the Bronx at the Bronx Art Space Gallery at 305 E. 140 St. at Alexander Avenue. For more info, email wfnetworkny@gmail.com.
CEMOTAP's 26th anniversary luncheon will be held at Majority Baptist Church, located at 115-21 Farmers Blvd., St. Albans, N.Y. on Saturday, March 23 at 2 p.m. The topic is "What We Need the President to do at Home and Abroad." Dr. Molefi Asante, world-renowned historian and prolific scholar author and activist, will address U.S. policy in Africa and the Diaspora. Dr. Gloria Browne-Marshall, a nationally respected legal scholar, will address national issues. Brother Jazz Hayden, a Harlem activist renowned for his work against mass incarceration and stop-and-frisk, will focus on local issues that the president can impact upon. Admission is free. Doors open at 1 p.m. Seating is on a first-come, first-served basis. For more info, call 718-322-8454.
The Center for Black Literature at Medgar Evers College presents the National Black Writers Conference Biennial Symposium: "A Tribute to the Life and Work of Toni Cade Bambara." Bambara is a writer, social activist, educator, feminist and filmmaker whose contributions to the African-American literary canon have rightfully earned her a distinguished reputation. Sat., March 30, 10 a.m. to 6 p.m. at Founders Auditorium, Medgar Evers College, 1650 Bedford Ave., Brooklyn. Invited panelists include keynote speaker Farah Jasmine Griffin with Malaika Adero, Keith Gilyard, Linda Janet Holmes, Louis Massiah, Eugene Redmond, Sonia Sanchez and Cheryl Wall. For schedule and more info, call 718-804-8883 or visit www.centerforliterature.org.
Hear Imhotep Gary Byrd on 107.5 WBLS-FM daily with "Imhotep's On-Air Guide to Black Events" and "Express Yourself," Sunday evenings from 6 to 8 p.m., and on WLIB-AM with "The GBE Mind Flight," Sunday evenings from 7 p.m. to midnight (simulcast on WLIB-AM/WBLSFM from 7 to 8 p.m.). The full show can be heard on HD radio at WBLS-HD2. IGB is also heard on WBAIFM 99.5 with the GBE 2.0 "Global Black Experience" and "Global Beat Experience," Saturdays from 5 to 7 p.m. We are archived online with both shows at www.wbai.org. To reach us about your event, email gbemail2@yahoo.com, find Imhotep Gary Byrd on Facebook or follow us on Twitter at GBELIFE or call 212-592-3279.