'Mama, I Want To Sing' celebrates 30 years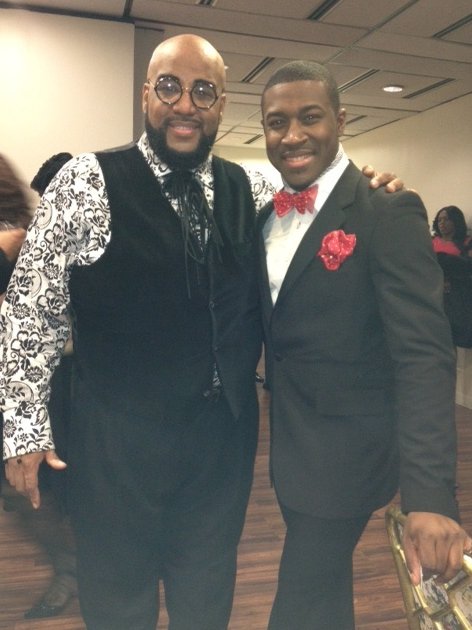 When you put this show together as a labor of love and a tribute to your sister, did you ever expect it to last the test of time and to touch and inspire generations of people?
I am touched that it has inspired so many people of all cultures, all over the world. Again, it reaffirms the fact that we must learn to not take ourselves and our music for granted.
On March 23, you are going to have a gala event that will serve as a fundraiser for your Gospel for Teens program, which is delivered to young people ages 13 to 19 free of charge. Vy, how are you able to underwrite the costs for this program and to do it for so many years?
To quote the "60 Minutes" story on Gospel for Teens, we "scrapped the money together." The Mama Foundation and the program has the support of many individual donors (and I would like to add that this gala was graciously underwritten by Myrna and Freddie Gershon), and we receive some grants as well. There is a Performing Before Live Audiences group of students who have gone through all the levels of training. We now do bookings and personal appearances, and the fees we get from these gigs helps support the organization as well.
Why should people support this program?
I have witnessed how important the arts are, how access to this music has changed the lives of those exposed to it. We transform lives through music at the Mama Foundation. Each year brings us both amazing opportunities and incredible challenges. I hope that new people discover us and choose to support the gifted young people who receive unparalleled instruction through this program at no cost to them or their families.
Will all the members of the benefit committee be attending the event--Aretha Franklin, Chaka Khan, Cissy Houston, Shirley Caesar, Melba Moore, Valerie Simpson and Dionne Warwick?
Most will. Lesley Stahl is the chair of the committee, and we will be honoring her that evening. Shirley and Chaka have performances elsewhere that day, but their help in putting this event together has been invaluable, and I am so grateful. I'm hoping to see everyone else and more fabulous people who support our work.
What inspired you in 1998 to start the Mama Foundation for the Arts and what inspires you daily to keep this vital non-profit going?
My daughter, Knoelle, was my main inspiration. I wanted to be sure that some of the music of our ancestors was passed on to her. So the class we held consisted of her friends from her performing arts school. And when I saw the joy they got from receiving the instruction, I knew we had to keep it going and share it with others.
How can people get tickets to the upcoming gala?
Call the Mama Foundation at 212-280-1045. And not just for the gala. We are here year-round. We produce affordable musical productions for the entire family at the Dempsey Theatre. And we offer classes for teens and adults at the Foundation. I want the community to consider the Mama Foundation as its cultural center.
The gala will begin with a very special performance that includes musical highlights from "Mama, I Want to Sing" and "Sing Harlem Sing!," as well as a performance from the Gospel for Teens Choir. After, there's a post-performance celebration at Melba's Catering Hall in the State Office Building (one black away from the theatre), where some of the most soulful food Harlem has to offer will be served . . . Red Rooster Harlem, Sylvia's, Jacob Soul Food, Corner Social, Melba's, Spoonbread, Chez Lucienne, Golden Crust, and Make My Cake are just some of our restaurant sponsors.
When it comes to our musical history, why must we continue to claim it?
If we don't claim our own musical creations, someone else will. This is our culture. It is something to be proud of.