'Mama, I Want to Sing' celebrates 30 years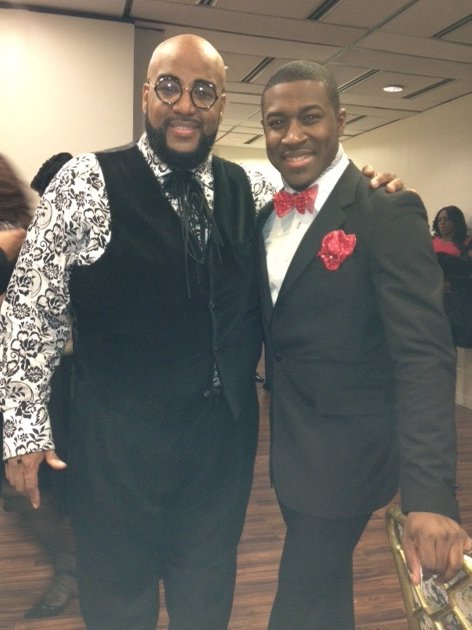 There was a feeling of an anointing in the air on Saturday, March 23, as celebrities arrived on the red carpet at the Dempsey Theatre for the 30th anniversary celebration of "Mama, I Want to Sing." The production marked exactly 30 years that evening. Celebrities and local public officials who attended included Dionne Warwick, Valerie Simpson, Emily Sissy Houston, Hinton Battle, Chuck Jackson, Rep. Charles Rangel and Councilwoman Inez Dickens.
Inside the building, young people beautifully dressed in black with red accents lined the hall, welcoming those arriving and wishing them a good time. The air of anointing continued into the filled-to-capacity theater--an anointing that accompanied this particular production because it is "God-centered" and encourages audiences to openly "give God the glory!"
This was an audience of all races and nationalities. Some seemed to be churchgoers as they clapped, shouted and praised God in response to the amazing performances throughout the evening. There was a strong feeling and sense of brotherhood in the room. It didn't matter your religion. It was obvious that everyone believed in the beauty and godly message of "Mama, I Want to Sing."
This production was co-written by Vy Higginsen and her husband, Ken Wydro. It has a rich history in the Harlem community. Everyone in the theater was clearly aware of the work that Higginsen has done with the show and with the Mama Foundation for the Arts, her nonprofit foundation in Harlem that strives to teach generations of young people about the history of Black music and instill in them an appreciation for it.
The Mama Foundation for the Arts also gives them a vehicle in which to perform through its Gospel for Teens program, a program for 13- to 19-year-olds that was featured on "60 Minutes," in an Emmy Award-winning segment conducted by Lesley Stahl.
On Saturday evening, you could feel the love in Higginsen's heart as she addressed the packed room and thanked everyone for their support over the last three decades. She thanked the audience and named various corporations, including AARP and the New York Amsterdam News, for their support of this production. Higginsen stood at that podium as the proud mother of this theatrical baby, whose life has lasted a record 30 years and seems to have no end in sight. She originally wrote the show as a tribute to the life, struggles and accomplishments of her sister, the late Doris Troy, who was a preacher's daughter who dreamt of success in the music business, and had to struggle to go from being a church singer to singing secular music.
Higginsen also used this production as a vehicle to showcase her sister's talents and had her actually star in the musical in the role of their mother from 1984-2000. "Mama, I Want to Sing" has inspired, entertained and taught life lessons to families for years. Audiences have come to know the production as one that is appropriate for all family members to view together.
Higginsen presented a very flowing program. She gave the audience selections from "Mama, I Want to Sing," "Mama, I Want to Sing: The Next Generation" and scenes from her other production, "Sing Harlem Sing!" In between, she made award presentations and acknowledged the celebrities and politicians in the auditorium.