'Mama, I Want to Sing' celebrates 30 years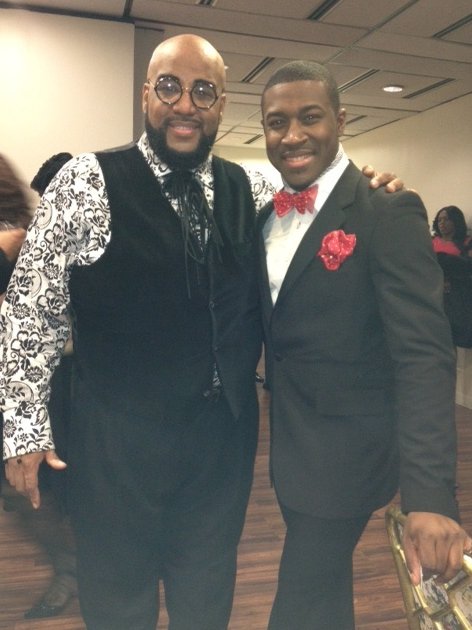 "Sing Harlem Sing" is a musical production that celebrates the history of Black music and offers gospel and R&B numbers. It uses many of the cast members from "Mama I Want to Sing" to bring classic songs to life. And both these shows are still playing at the Dempsey Theatre.
Knoelle Higginson presented an award to Tyrell Osbourne, a former Gospel for Teens member who completed the program, came back and is now a music master. Vy Higginsen presented Stahl with the Vision Award for her journalistic work and her support of Gospel for Teens. Higgensen then brought out Myrna and Freddie Gershon, the sponsors of the entire evening's event, and shared that they donated $30,000 to Gospel for Teens after seeing the "60 Minutes" piece. The Gershons support numerous programs that bring the arts to young people.
Freddie Gershon humbly shared, "We don't have children. All we want as our legacy is to know we left the world a better place."
Gospel for Teens members took to the stage and the aisles, performing an animated and splendid rendition of "Joshua Fought the Battle of Jericho." They followed this up with "Go Down Moses." The program ended with Knoelle Higginson, members of "Mama, I Want to Sing" and celebrity guests like Houston, Simpson and Warwick coming to the stage. Everyone was then invited to sing "This Little Light of Mine," and everyone had the chance to definitely "let it shine."
As if the evening was not phenomenal enough, after the performance, the audience went to the State Office Building for dinner for food provided by Harlem restaurants such as Chez Lucienne, Make My Cake, Melba's Restaurant, Red Rooster Harlem, Spoonbread, Sylvia's Restaurant, Corner Social and Jacob Restaurant Soulfood.
For more information on the Mama Foundation for the Arts and its productions, visit mamafoundation.org.