USPS workers reject five-day plan
3/28/2013, 11:54 a.m.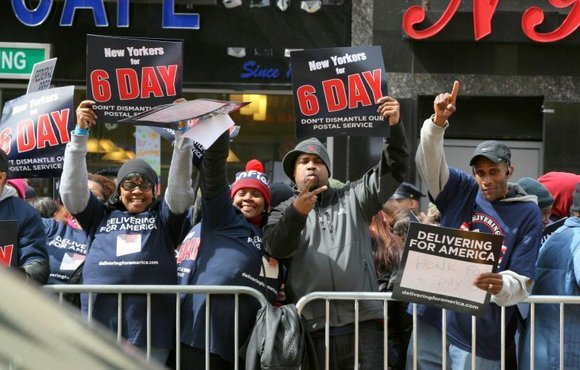 On Sunday, March 24, United States Postal Service employees rallied in front of the Eighth Avenue post office building to protest Postmaster General Patrick Donahoe's proposal to eliminate Saturday delivery in August. Donahoe said the proposal would save the post office $2 billion from its deficit ($15.2 billion last year). If the proposal goes forward, the United States would join countries like Sweden, Canada and Australia in delivering mail only five days a week.