WHCR: The voice of Harlem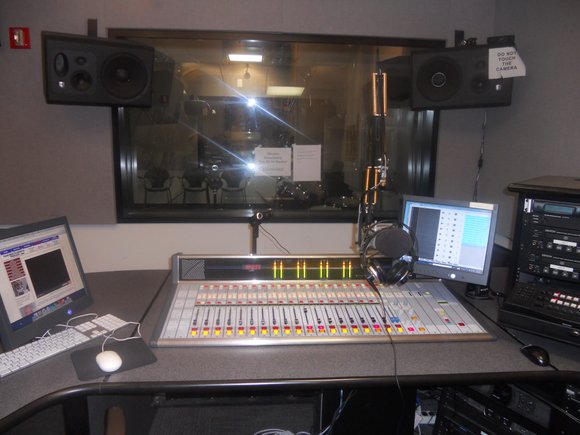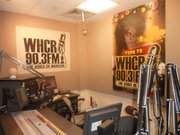 Community radio allows locals to express their grievances regarding relevant issues while also permitting them to have more control over music selections played over the airwaves as well as online. With a recent $2 million overhaul, Harlem's WHCR 90.3 FM expanded and upgraded its studios with more modern equipment and is well prepared to continue providing its beloved community with a mass array of programming.
Operating from the City College campus (160 Convent Ave., NAC Building, Room 1/513), WHCR is hosted primarily by local DJs, with an 80 percent community-20 percent student ratio, who play various genres of music--including blues, gospel, hip-hop, house, jazz, reggae, R&B and soul--as well as a number of talk shows. With a respectable broadcast range, the station is looking to generate more interest in order to increase its listenership.
"We are a 10-watt community radio station. We cover to Queens, LaGuardia Airport, over to Teaneck, New Jersey, down to about 59th Street, all of the South Bronx--some say they hear us in Co-Op City. If everybody where our signal reaches tuned in, that's 2.2 million people," optimistically projects WHCR's general manager, Angela Harden.
With the diminishing of progressive Black voices on commercial radio, urban listeners are seeking alternatives that will quench their rhythmic instincts. Additionally, many are bored with the monotony of records routinely rotated over the airwaves and are seeking change.
"WHCR reflects the different cultures and aspects of music in our African-American community--merengue, African, jazz, so-on and so-forth, " determined Lamon Fenner, aka Brother Faruq, host of "Lamon's Jazz Break at 8" (Sundays 8-10 p.m.). "It is very important to have independent radio producers from out of the community dealing with those issues that affect our particular communities."
Informative talk shows often address seldom-mentioned topics and spark thought-provoking conversations that motivate many to take action. "My mission is bringing information to our people for the upliftment of their minds. I bring guests who reveal information from outside the box," said Brother Leroy, host of two shows, "The Communicators" (Sundays 1-3 p.m.), a cutting-edge magazine-format show promoting Black consciousness, and "Respect For Life" (Mondays 9-10 a.m.), covering mental health issues. "The guests who come on [our shows] aren't heard on [mainstream] radio during the daylight hours."
Phase one of renovations commenced in 2010, extending studio space from 850 to 4,000 square feet. WHCR previously only had one on-air studio; now it contains two, plus one live performance studio. Also, there are two edit suites, when before there was only one production room. The reception area, storage facility, engineering and equipment rooms are larger, including Production Manger Tina Dixon's office. Reconstruction is scheduled to conclude this summer.
Upgraded engineering boards, microphones and monitors enhance the quality of the shows being broadcast on-air, while video cameras display live in-studio footage for those streaming online.
"We wanted the people of Harlem who volunteer at WHCR, plus the City College students who also volunteer, to have a state-of-the-art facility," revealed Harden. "We want them to learn on the same equipment that stations like Sirius XM, WBLS or any other well-known commercial station would have, so if they got a job there, they wouldn't be looking at foreign equipment."