A love letter to pick-up b-ball manifests in "Doin' It In The Park"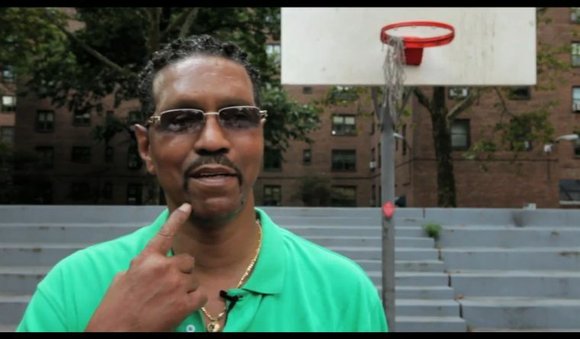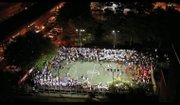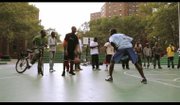 While chronicled in movies and highlighted through various summer tournaments, outdoor basketball still missed the one definitive document that could encapsulate the culture from its beginnings in New York City. Although the focus on the athletics gods of the blacktop should be expected, what about the average baller? New York native Bobbito Garcia and France-based Kevin Couliau wanted to take care of that once and for all.
"Doin' It In The Park: Pick-Up Basketball, New York City," showcases, explains and praises the culture of outdoor pick-up basketball so well that someone not interested in the sport at all could understand and embrace it. Released worldwide digitally on May 1, "Doin' It" has already earned the praise of basketball fans and fans of great documentaries alike.
Garcia, a world-renowned DJ and a author, got together with Couliau, a photographer, to visit 180 outdoor basketball courts around New York City's five boroughs and documented every last minute of their journey. Along the way, they speak with street ball legends like Pee Wee Kirkland, NBA legends like Julius Erving and ballers at all levels of ability.
Sitting with Garcia at Goldcrest Post (and Couliau via online video chat) the day after a screening, the two men broke down their reasons for dedicating a feature-length documentary to pick-up basketball.
"It had never been done before and I recognized that when I shared the idea with Kevin and he agreed to collaborate with me on it," said Garcia. "It was clear that we were going to do something that had never been done before and truthfully, we really weren't even worried about someone else coming up with the idea while we were making it. Everyone's eyes were on the tournaments. Everyone's eyes were on the legends. Everyone's eyes were on the high school star."
"We don't really have access to the culture of basketball in New York City. If you're really curious, you can buy a few books and watch a few documentaries or you can see the And1 videos, which didn't really represent New York City basketball," Couliau added. "As I've been documenting New York City basketball as a photographer since 2004, I always observed the culture and I was really curious about it and wanted to document it for years."
No stone is left unturned in "Doin' It." Pick-up games like '21' and '5-2' are explained in great detail, the park hierarchy (starting as a kid on the monkey bars and graduating to the court) is chronicled as well. When Garcia was asked if he felt certain elements of pick-up basketball were overlooked before his documentary, he said that it was just a case of other things being more marketable.
"There have been brands....what they do is that they take the elements of the culture of outdoor basketball that are easily commodified," Garcia said. "The highlights. The style. And it's morphed into marketing messages and advertising messages. So what we wanted to do was go a little deeper than that and expand it and allow for specialty games to be explained like '21' for example. Allow for, you know, an elderly person or someone who's going to be in their 50s - who's not going to be in a commercial, but he or she loves basketball - to be in it. We equalized the playing ground and gave an honest portrait of the common ball player. Man and woman."