Boston marathon bombing suspect, Dzhokhar Tsarnaev, charged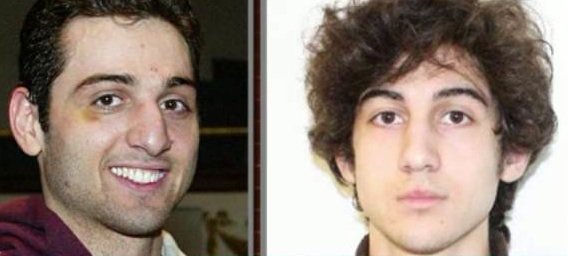 Given that the suspects were mainly caught as a result of cameras outside a Lord & Taylor store, with those pictures then widely disseminated to major and social media networks, which provided even more sightings of the two suspects, there has arisen a debate about the prevalence of surveillance cameras. On the one hand there is Police Commissioner Ray Kelly, who is insisting on more cameras, similar to what is currently happening in London, but on the other hand, proponents of civil liberties are fearful that an increased number of cameras would infringe on an individual's privacy and civil rights.
Meanwhile, the investigation continues. On Monday, the police said they believe that the brothers, having made additional bombs, were on their way to Manhattan, according to a man who was temporarily abducted and released by the brothers because, as he told the police, "he was not an American."
Pyrotechnics and the white cap belonging to Dzhokhar were found in his apartment. On Tuesday, the day after the attack, the police further reported, he was partying with friends and working out in a gym at the University of Massachusetts-Darmouth, where he was a student on scholarship. Last year, on 9/11, he became a naturalized citizen.
According to early accounts of the case, Dzhokhar should be in court by the end of May, with Attorney General Eric Holder overseeing the case and Carmen Ortiz, the U.S. attorney for the district of Massachusetts, as the lead prosecutor.