Brooklyn kicks off 'Black Brooklyn Renaissance'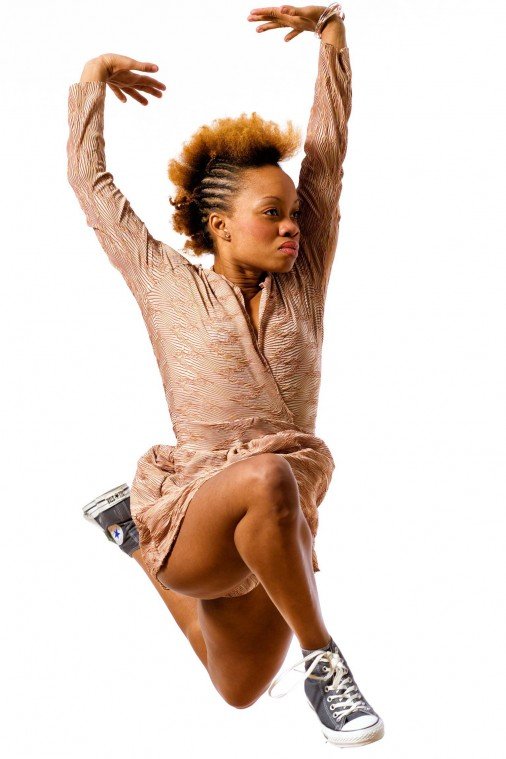 There is no denying that Brooklyn is abuzz with art and culture. In many ways, it's become an artistic mecca. This is recognized by the partnership of Brooklyn Arts Council and the Bedford-Stuyvesant Restoration Corporation, which, under the sponsorship of the MetLife Foundation with African Dance Brooklyn Style, have partnered in a collaboration that will give birth to the "Black Brooklyn Renaissance: Black Arts and Culture, 1960- 2010," to take place on Sunday, February 28. Also, the Urban Bush Women will host the African Dance/Brooklyn Style Symposium at A.R.T. at New York South Oxford Space, located at 138 S. Oxford Street, second floor (Fort Greene), on March 3.
African dance has been an essential source of inspiration in Brooklyn since the 1960s. Dance in any culture marks the experiences of life, embodying athleticism with the graceful flow of beauty and rhythm. It tells the culture's story and relates its history, worship, social status and societal relationships, expressing itself through ceremonies that give voice to the community's essence, language, rituals and self-expression. African dance has planted its seeds throughout the African Diaspora.
In Brooklyn, African dance and the drums have inspired modern day young dancers to interpret traditional African and African Diasporic dance forms and drumming in exciting postmodern deconstructions, as are expressed by Baraka de Soleil, Camille A Brown and Afro-Mosiac Soul. These masters of rhythmic expression will be sharing the stage with more traditional dancers, such as the Afro-Panamanian troupe Conjunto Nuevo Milenio and the Afro-Brooklyn Jumbies, who plan to thrill audiences via the West African tradition of moko jumbie, a.k.a. stilt walking.
Black Arts Council (BAC) will kick off its year-long programming, featuring African Dance/ Brooklyn Style, with their free celebratory dance extravaganza designed to shed light on the evolution of Brooklyn's Black culture through the performances of varied dance companies, dance artists and dance styles which encompass: folk, modern, and postmodern--each incorporating African dance as a root in rhythm, step and/or gesture. BAC has joined forces with artists and organizations across the borough to make Black Brooklyn Renaissance a truly collaborative and holistic endeavor. And in pursuit of that, has invited the community to submit relevant events for inclusion in their online community calendar of events:
SPRING SERIES 2010 CALENDAR OF BAC EVENTS - African Dance/Brooklyn Style,
Sunday, February 28, 2-5 p.m.
Walt Whitman Theater, Brooklyn Center for the Performing Arts at Brooklyn College, 2900 Campus Road (Flatbush). "Black Brooklyn Renaissance" kicks off a dance extravaganza highlighting the influence of African dance from Brazilian orixa, Panamanian Afro-Latino to African-American Lindy-hop depicting traditional, modern and post-modern Brooklyn dancers and choreographers. Soloists include: Camille A. Brown, Baraka de Soleil, Rita da Silva, Vado Diomande and groups like Conjunto Nuevo Milenio, Asase Yaa, Afro-Mosiac Soul, Mikki Davis & Dancers, Brooklyn Jumbies, Restoration Dance Theatre Company and more. It's free.
African Dance/ Brooklyn Style Symposium, Wednesday, March 3, 7-10 p.m.
A.R.T./ New York South Oxford Space, 138 S. Oxford Street, second floor (Fort Greene). This panel of leading members of Brooklyn's dance community discuss the influence of African dance styles on Brooklyn dancers and choreographers. Panelists including Sewaa Codrington of Kowteff Dance Co., choreographer Camille Brown, Michael Manswell of Something Positive Dance Co., and Dionne Kumara of Urban Bush Women, et al, will also give brief demonstrations of African dance techniques. Presented by BAC and hosted by Urban Bush Women. Free!