Imhotep's guide to Black events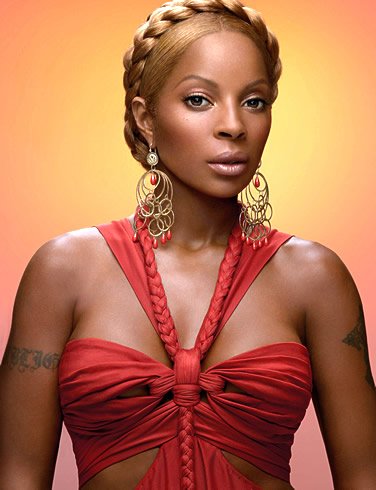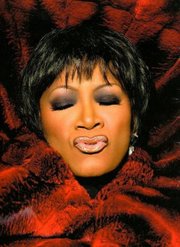 In the spirit of our GBE African Liberation Month, "Afrocentricity and the African Resurgence" is coming May 18-19 in Philadelphia. Some of the top thinkers in the African world will discuss the necessary African resurgence in economics, culture, organization, spirituality and politics. Representatives are coming from Brazil, Colombia, Nigeria and other parts of the African world. For more info, call 215-882-9201 or visit www.afrocentricityinternational.org.
Theater
"Motown: The Musical," based on a book by Berry Gordy Jr. and directed by Charles Randolph Wright, plays at the Lunt-Fontanne Theatre, 205 W. 46th St. (between Eighth Avenue and Broadway). For group sales, call 212-339-6262 or 800-432-7780; regular tickets available at www.Ticketmaster.com and at www.MotownTheMusical.com.
"The Trip to Bountiful" (the acclaimed hit TV and Broadway stage play) returns, directed by Michael Wilson and featuring Oscar winner Cuba Gooding Jr., Tony nominees Vanessa Williams and Condola Rashad and iconic three-time Emmy Award winner Cicely Tyson. Sondheim Theatre, 124 W. 43rd St. For more info or tickets, call 800-901-4092 or visit www.newyorkcitytheatre.com.
"Kinky Boots" is playing at the Al Hirschfield Theatre, 302 W. 45th St. For more information, call 866-276-4887 or visit www.broadway.com/shows/kinky-boots.
Music
Temptations & The 4 Tops perform Thursday, May 9, at 8 p.m. at the Bergen Performing Arts Center in Englewood, N.J.
"The Mother's Day Weekend Concert: The Whispers & Stephanie Mills" perform live at Newark Symphony Hall's Sarah Vaughn Concert Hall on Friday, May 10 at 8 p.m. 1030 Broad St., Newark, N.J. Tickets are on sale now at the Newark Symphony Hall box office. Call 973-643-8014 or 800-745-3000, or visit www.Ticketmaster.com. (Also appearing Saturday May 11, at 8 p.m. at the NYCB Theater at Westbury.)
Living legend and Grammy Award winner Patti LaBelle comes to the Lehman Center on Saturday, May 11, at 8 p.m. Also performing is the soulful singer Xavier Lewis and Whiskey Peach. Lehman Center for the Performing Arts is on the campus of Lehman College/CUNY at 250 Bedford Park Blvd. West, Bronx. Call the Lehman Center box office at 718-960-8833 or visit www.LehmanCenter.org.
Kenny "Babyface" Edmonds performs with special guest Guy in a special Mother's Day weekend concert on Saturday, May 11, at 8 p.m. at the Theater at Madison Square Garden. Visit www.thegarden.com/tickets.
The Apollo Theater, HarlemStage and Jazzmobile Inc., in collaboration with Columbia University, presents the Harlem Jazz Shrines Festival through Saturday, May 11. For the complete lineup and more information, visit www. harlemjazzshrines.org.
"A Mother's Day Celebration: Will Downing with special guest Gerald Albright" comes to the New Jersey Performing Arts Center on Sunday, May 12. One Center St., Newark, N.J. Call 1-888-GO-NJPAC or visit www.njpac.org.
Abyssinian Jazz Vespers presents the Aaron Diehl Trio with featured vocalist Cecile McLorin Salvant performing "A Special Mother's Day Concert" on Sunday, May 12, at 4 p.m. Doors open at 3 p.m. Abyssinian Baptist Church, 138 W. 138th St. Admission required. Call 212-862-7474 ext. 225.
Take Six celebrate their 25th anniversary at the Blue Note in the West Village on Thursday, May 9; Friday, May 10; Saturday, May 11; and Sunday, May 12, with two shows nightly at 8 p.m. and 10:30 p.m. Visit www.bluenote.net.
Jazz Foundation of Americas presents "A Great Night in Harlem" featuring Macy Gray, Sharon Jones, Jonathan Batiste and Chad Smith, Elvis Costello, Paul Shaffer and Jeffrey Wright on Friday, May 17, at 7:30 p.m. at the Apollo Theater. Also, Quincy Jones pays homage to his mentor, legendary trumpeter Clark Terry, who just turned 92. For more info, call 212-245-3999 ext. 10 or visit www.jazzfoundation.org/Apollo2013.