Kingston hosts inaugural Kingston City Run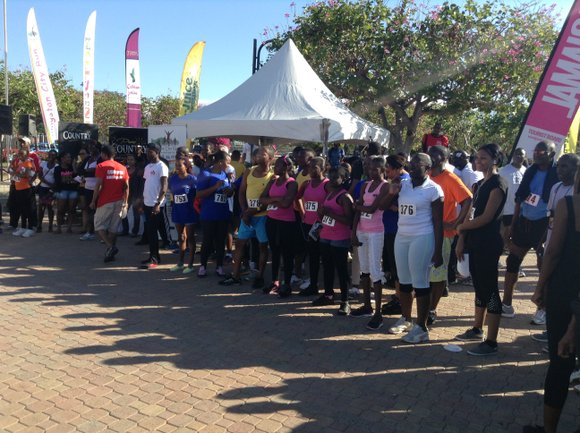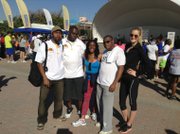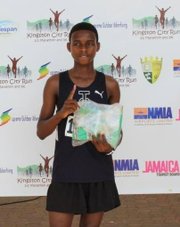 March 8 to March 11 saw a "weekend of pure adrenalin and fun" in Jamaica's capital with Kingston's inaugural City Run, a 5k and a half-marathon.
Runners and walkers both native and foreign marveled at Kingston's rich architectural and historical delights. Predicting that it would be the tremendous event that it was, prior to race time, John Lynch, Jamaica's Director of Tourism, said; "Our hope is that race participants will explore Kingston's rich culture and history, scenic offerings and active nightlife during their visit."
And they did. They explored from the University of the West Indies to the Devon House, from the Hope Botanical Gardens to the Bob Marley Museum, from Vale Royal to the Jamaica House and the King's House and beyond. Organized by the Jamaica Hotel & Tourist Association's (JHTA) Kingston Chapter, many of the thousands who came out to support and participate in the run gushed profusely about how much they enjoyed the event. Bart Yasso, chief running officer for Runner's World Magazine and running coach for the popular Runner's World Challenge training program, was among the international participants in the half-marathon.
"I have run all over the world," Yasso told the AmNews. "This is definitely one that I will be coming back for."
Eleven-year-old Carson O'Sullivan also ran the race and had the fortitude to come in 30th out of 1,800 participants. "I really enjoyed the race," said the young man, who said he would give Jamaican Olympian Usain Bolt a run for his money in years to come. "I loved the scenery. It was a little challenging going up hill by Devon House, but I liked it. I'll be back next year!"
Essie Gardner, marketing communications manager at the Jamaica Tourist Board, welcomed the U.S.-based reporters, saying, "Please enjoy what Kingston has to offer."
And there was plenty to enjoy: lush, rolling hills peppered with gorgeous foliage, a host of colorful houses--big ones spread out like mini mansions and smaller ones boasting a generous view of Kingston--the water, the busy streets, the people and the life in general.
By government design, tourism is a big part of the island's economy and the nation caters to that industry. Like in most capital cities, in Kingston, grand wealth sits alongside middle-class living and a stay-busy working class. But there is an infectious vibrancy to this island which runs through every fiber of the culture, politics and society. It's like they say: once you go, you know.
It can be a destination for cultural revitalization and pure historical discovery.Or it can be the place where you go to unwind, re-energize yourself and take in copious amounts of Vitamin D. Now imagine traveling to Jamaica as a visitor and going for more than just a vacation, like for their charitable City Fun Run. Helping others while keeping healthy. Sweet.
Lyndon Taylor, managing associate at Finn Partners, the public relations agency for the Jamaica Tourist Board, told the AmNews that "proceeds from the City Fun Run will go toward providing sustainable support to the homeless through four main charities: Open Arm Drop-in Shelter, Marie Atkins Night Shelter, Food for the Poor and the Missionaries of the Poor."