Noted historian and filmmaker Bill Miles passes at 82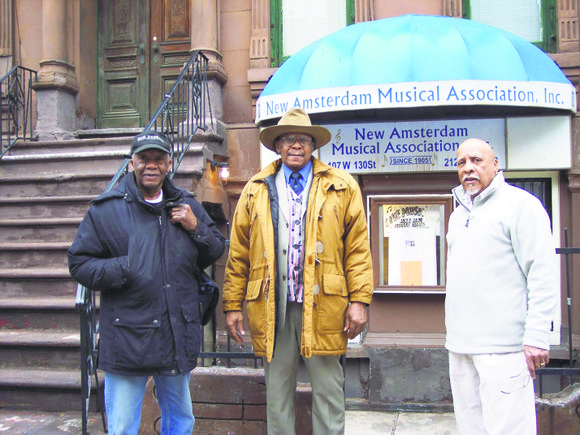 Teachers of African-American history, particularly those who focus on Harlem, have found the documentaries by William Miles indispensable. His four-part series "I Remember Harlem," completed in 1981, is practically a definitive study of the storied community. Miles, 82, made his transition last Sunday after a very long illness, according to his widow, Gloria Miles.
Born in Harlem on April 18, 1931, Miles never lost his love and regard for the community he later came to document. "Harlem and making films were the things he most cherished," said Gloria Miles. "He was a very creative person with a profound interest in all things cultural."
She said she met her husband when they were in elementary school at P.S. 157. "We were married for 61 years," Miles said, "but I'm sure who he would choose--me or his films--if he had to make a choice."
Fortunately, he didn't have to choose and was able to keep both his wife and the world of film during his remarkable career. His interest in films was nurtured through his 25 years of work restoring archival films and early classics for Killiam Shows Inc. and the Walter Reade Organization in New York City.
"Men of Bronze," which vividly depicted the heroic Harlem Hellfighters of World War I, marked his entry as a director. While the documentary centered on the soldiers who distinguished themselves on the battlefield, it also marvelously captured the legendary community from which the unit had sprung and their glorious return as highly decorated heroes.
But it was his four-part series on Harlem and its history that has been his singular achievement and which has won an eternal place in the hearts of residents, former and current.
Miles was also the co-producer of "The Price of the Ticket," which charted the literary odyssey of James Baldwin. In 1992, his provocative film "Liberators: Fighting on Two Fronts in World War II," brought a welter of criticism that challenged the inference that African-American soldiers were chiefly responsible for liberating Jews from Nazi concentration camps. Indeed, Black soldiers did liberate concentration camps, but these were not the ones in Miles' film.
He was the recipient of numerous awards, including an Emmy, and was nominated for an Academy Award. Among the highlights of his productive career was being inducted into the Black Filmmaker's Hall of Fame. He also received the Lifetime Achievement Award from the Association of Independent Video and Filmmakers for his outstanding contributions to the history of African-Americans in the medium of film.
"Beyond a shadow of doubt, Bill was an American hero, and his contribution to our culture is immeasurable," said his friend Chuck Foster, archivist and curator at the New Amsterdam Musical Association.
Similar sentiments were expressed by another longtime friend, Craig Williams, a curator at the New York State Museum. He said, "Bill grew up behind the Apollo Theater in the 1930s. He mentioned that to me while recollecting the major influences in his life and career. He felt fortunate as a youngster to see the comings and goings at the landmark theater.
"Most of all, he appreciated getting to know 'Pops,' the projectionist. The latter took Bill under his wing and introduced him to film--the start of a long and great love of film and filmmaking. I suspect Bill appreciated not just the knowledge, but also Pops' trust and confidence in him. Bill knew what a great impact such kind acts fostered. I'm sure he became the 'Pops' to many others."
Funeral services and the viewing are, respectively, at 10 a.m. and 9 a.m. on Friday, May 17, at the J. Foster Phillips Funeral Home, 179-24 Linden Blvd., Jamaica, N.Y. Call 718-526-5656 for additional information.