Sheryl Lee Ralph: Redefining the 'Diva'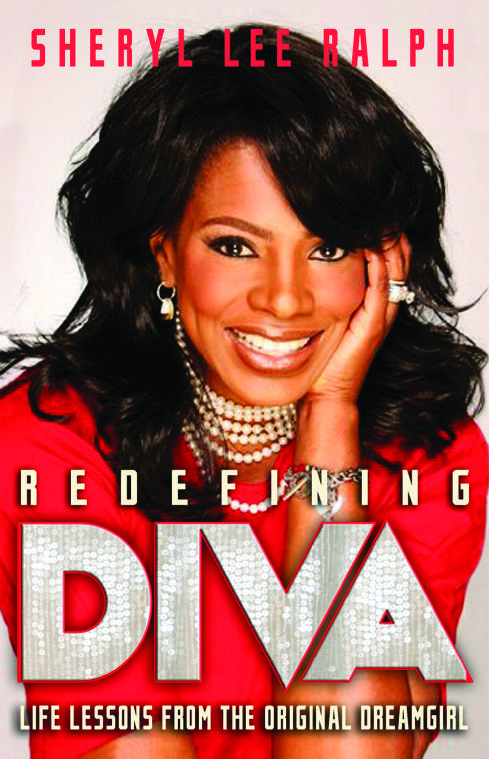 The same is true for every chapter in "Redefining Diva," which continues with Ralph's experiences in Los Angeles, a place she decides to go to although it was unfamiliar territory where she did not know anyone. And as demonstrated in chapter 3, "A Diva Takes Risks," her good was awaiting her there. The moment she arrived, a place to stay magically manifested, and in less than 24 hours she got an audition not with just anyone, but with the legendary Sidney Poitier, who was directing the film "A Piece of the Action." Despite the obstacle of getting to the audition with her newly found cousin, an agoraphobe who had not left her house or driven in years, she gets there, and because of her persistence, Ralph's talent is rewarded when she lands a role in the film, whose cast includes the acclaimed Bill Cosby.
Get it? Each wonder-filled chapter has a life-changing lesson to draw from. For example, Ralph's choice to not play the prostitute or "welfare mama" roles, which was par for the course offered to Black actresses during the 1970s. Yet, she persevered. This is the lesson another chapter teaches: "A Diva Doesn't Quit." Ralph never did. During her career, she would work in various genres of her craft: film, TV and stage. Among her long list of credits are her co-starring roles in the films "Mistress" with Robert De Niro and "The Mighty Quinn" with Denzel Washington, appearances on TV shows such as "Designing Women" and "Moesha," and on stage in her groundbreaking Tony- and Drama Desk-nominated role in "Dreamgirls."
Ralph, the mother of two, with a combined family of four is married to Pennsylvania state Sen. Vincent Hughes. She is actively involved in philanthropy.
Among the closing comments in Ralph's must-have book is: "I pray my experiences--mistakes and bad breaks included--have given you inspiration, hope and comfort. God does not make mistakes. I encourage you to increase your dream quotient, Diva! That's right: Dream bigger, honey! Open yourself up to receive all the good that is out there for you. Dress yourself in your dreams, and wear them well."
Your dreams are waiting to manifest in this New Year. Get ready to embrace them. Pick up Sheryl Lee Ralph's inspirational, meaningful memoir, "Redefining Diva: Life Lessons From the Original Diva." It is your first step in becoming a true DIVA.