Singer, Amel Larrieux is Ready to Bring Listeners Ice Cream Everyday
Souleo | 5/23/2013, 4:27 p.m.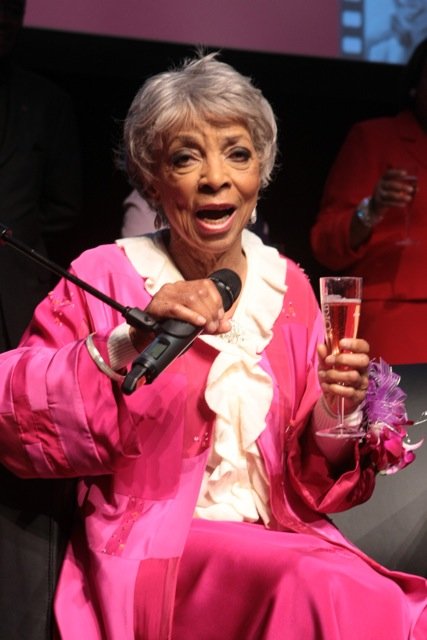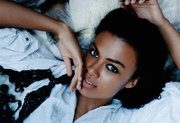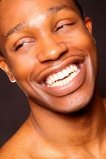 If you were a guest at singer-songwriter, Amel Larrieux's Thanksgiving Day dinner you'd likely be served a healthy scoop of ice cream, a treat that is serving as an unlikely source of inspiration for the songbird's forthcoming album, Ice Cream Everyday. Larrieux will perform new songs from the album and past hits, Nov. 26th-Nov. 28th at the Blue Note, produced by Jill Newman Productions & Blisslife.
For Larrieux the album's title represents her search for peace of mind while managing life's stresses including the role of being a mother. "I love being a parent but it is the hardest thing I've ever done and often feel like I am going to crack or break or I'm not feeling good enough," she reveals. "My husband and I are foodies and I said to him 'I wish I could have ice cream everyday.' That's where the title became relevant in my own search as a mother, musician and artist living in this world to find my peace every day."
The album will also reflect Larrieux's latest self-discovery of how she's grown as a woman. "Seeing the things you can handle makes you realize I am really grown up now. I realize I have stress and want to take control of it through meditation and being very regimented."
Actress Ruby Dee, may not have ice cream to share but she has an abundance of wisdom. During her 90th birthday bash at the Schomburg Center for Research in Black Culture the artistic community came out to honor the Hollywood icon and activist. Guests including Melvin Van Peebles, Danny Glover, Angela Bassett, Rosie O'Donnell and more previewed the documentary film, Life's Essentials with Ruby Dee, directed by Muta'Ali, grandson of Dee and her late husband Ossie Davis. The film follows Muta'Ali's quest for their secrets to love, art and activism. Dee shared some insight with guests stating, "After Ossie left me I began to contemplate being a human being. I found out that nothing is beyond our capacity to realize we are products of miracle sustained by it and live by it. Our job for this lifetime is to understand that we are God stuff. We are the power. Let's get busy."
For O'Donnell, Dee represents the responsibility that artists have to give back. "She's one of the original artist-activists who used the prominence they received in artistic endeavors to help social change. I felt that was the only reason you were given the gift."
Using the arts to uplift others was the central theme of the Heart to Heart...A Sisterhood Experience at Sylvia's Restaurant. The gathering featured singers Melba Moore, Meli'sa Morgan, Alyson Williams and Monifah sharing stories and songs of love and overcoming obstacles to empower women. While each singer was remarkable and captivated the crowd with their dynamic talent, one of the main highlights was Williams playfully chiding Morgan for her past "diva" ways.
"Before we started throwing the word diva around she was diva with a capital D," she says. "She was not a good a thing, that thing was nothing nice. I don't know what made her so crunchy on the outside but I knew she was made of gooey stuff on the inside. Eventually we evolved our friendship. It took a while. I had to wait on her."